Thomastik Cello Strings
---
Thomastik maintains a prominent position in string making, through continued innovation and improvement of their string designs and processes. Spirocore Tungsten G and C remain a top choice for professional application, after decades of challenges by other, newer brands. The new Versum set has gained prominence as well, by combining the appeal of Spirocore Tungsten G and C, with the Jargar-type A and D.
---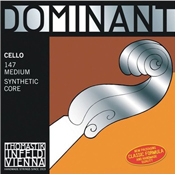 Nylon core offers low tension, warmth and easy bow response. The G and C remain a somewhat popular alternative to gut core strings.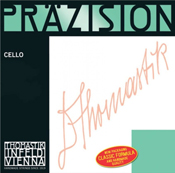 Solid steel core strings provide a strong bright tone suitable for student or electric instruments.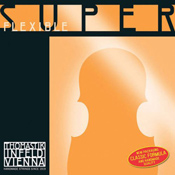 Steel rope core strings that offer a warmer tone balance and smoother texture compared to Spirocore.