Violas for Advanced Players
---
When a player reaches a high level of proficiency an instrument with greater versatility is required. Many new and difficult techniques will confound the student if the instrument is simply not capable of producing the desired response. A better bow or different strings will not do enough. Response to a variety of bow strokes, wider dynamic range, more powerful projection, and high aesthetic qualities are some characteristics of instruments in this price range. We know this might be the instrument on which a student wins his or her first competition, or begins post-secondary level studies. We have taken care to select instruments with these requirements in mind.
---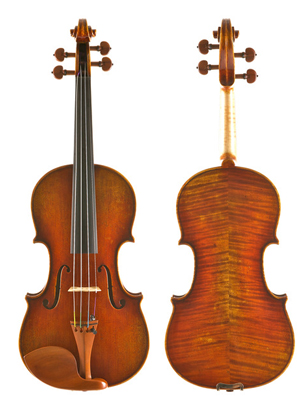 Pietro Lombardi
The Pietro Lombardi is made with a beautifully flamed maple back and a highly select spruce top. The sophisticated amber colored spirit varnish of the Lombardi is reminiscent of Italian makers. Stradivari pattern. Violin model shown.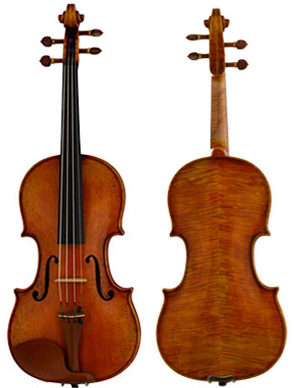 Jonathan Li
Crafted of the most select, stunning flamed maple back with a straight medium-grain spruce top. A refined, golden colored oil varnish enhances the tonal quality of this instrument. Each instrument is meticulously calibrated for optimum sound production. Violin model shown.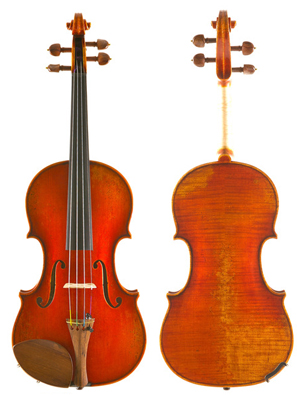 Frederich Wyss
Made in Germany, and represent the pinnacle of modern European luthiery tradition. The finest available European tonewoods are meticulously crafted by makers working in the tradition established in Germany centuries ago. Tonally adjusted and hand-varnished by master luthiers in the Eastman Strings workshop, these instruments are nothing less than true professional models, worthy of the conservatory, or the concert stage. Their rich, mature sonority penetrates to the furthest reaches of the concert hall.Oil Varnish. Guarneri Model. Violin model shown.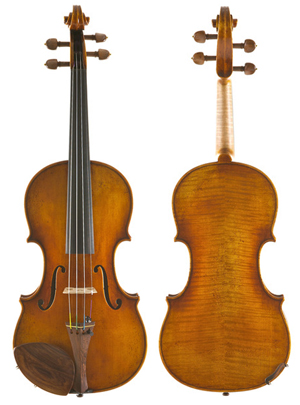 Raul Emiliani
Outstanding tonewoods, expert craftsmanship, and artistic varnish come together in these professional instruments. Carefully tuned plates and bass bars contribute to the superb tone of these instruments. Antique style Oil Varnish applied in the US. Violin Model shown.