Miscellaneous Double Bass Accessories
---
We offer a large selection of Accessory items. On this page you will find Mutes, Humidifiers, Practice Aids/Hand Health, Wolf Tone Eliminators, Cleaners/Polishes, Fine Tuners (string adjusters), Peg Compound, Instrument Stands, and more. Many of the items listed here you might not even know existed, so feel free to browse. Also, we are always on the search for new products, so let us know if there is an item you would like to see included in our selection.
---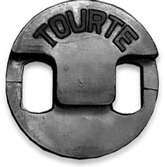 Original Tourte Mute
The popular choice of orchestral mute for decades. 3/4-4/4 bass.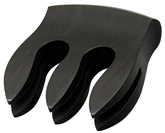 Ebony Mute
This is the style of mute used historically. It's effect is somewhere between a modern orchestra mute, and a practice mute. 3/4-4/4 bass.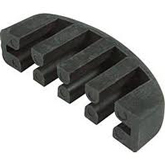 Ultra Rubber Practice Mute
For 4/4-3/4 bass.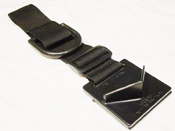 Xeros Endpin Anchor
Failsafe security. Works on any surface. The D Ring attaches to the leg of your chair. Adjustable strap length for any size player, or any length of end pin.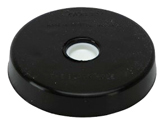 Super Stop
Also known as Black Hole, or Dycem. Gummy rubber bottom material is very good at sticking to most any surface. A small lip around the edge creates a suction, for extra strength hold. You might have to kick this end pin rest to get it off the floor! Keep it clean of dust and it will work very well.

Danish Style Wolf Eliminator
Attaches to the string behind the bridge. Changing the position modulates the effect.

RezX Resonance Modulator
This product is not so much a wolf eliminator as a tone adjuster. It can function as a wolf tone eliminator, but the intent is to use it to modulate the response and tone balance of an instrument by experimenting with the best placement on the body. Attaches magnetically. Felt covered, to protect varnish.

New Harmony Wolf Tone Eliminators
Available in a range of weights, to match the relative severity of a wolf tone. Attaches to the string behind the bridge, as other models, but does not have a rubber insert. The metal to metal contact allows this product to be lighter, thereby causing less dampening effect on the instrument as a whole. Image shown includes Cello and Bass models. Feel free to order several to try, and return accordingly.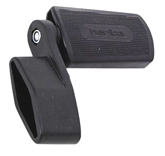 Bass String Winder
Save your wrists with this simple device, to quickly and painlessly install strings.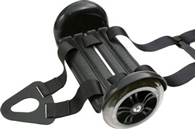 Bass Buggie
Ultra stable. Top selling solutions for wheels for bass.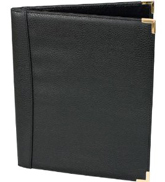 Pro Tec Music Folder
Holds pages up to 13.25 x 10.5 inches. Reinforced corners and expandable interior pouches.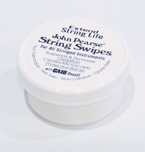 John Pearse String Swipes
20 pads you can use to clean your strings after playing. Extends the life of your strings, especially those wound with Aluminum.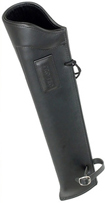 Pro Tec Bow Quiver
Attaches to the tailpiece to hold the bow when not in use. Black Leather. Some players like the larger opening, which makes it easy to insert the bow quickly.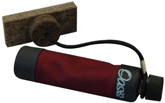 Oasis Bass Humidifier
Finally, a superior humidifier for bass is available.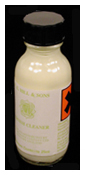 Hill Cleaner
The standard choice of instrument cleaner for years. Use sparingly.

Planet Waves Treated Polishing Cloth
Made by D'Addario. Treated, so no polish or cleaner is required.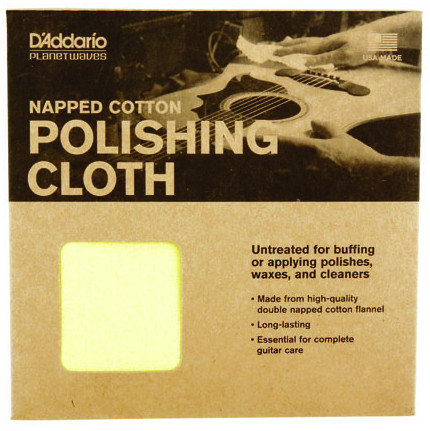 Planet Waves Untreated Polishing Cloth
Made from high-quality, double napped cotton flannel.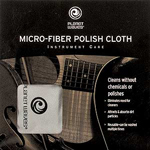 Planet Waves Micro Fiber Cloth
Made by D'Addario. Use dry, to clean and polish your instrument without cleaners or polishing products.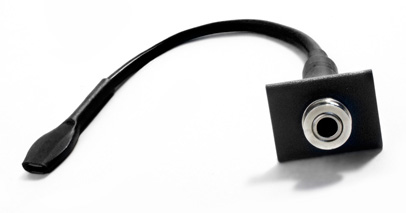 K&K Bass Max
The Bass Max is an upright bass transducer. It uses a "sandwich" design with two piezos layered together, one facing up and one down. This allows for a quick and simple wedge-mount into a bridge wing and ensures even transmission from the strings and from the body of the instrument. The Bass Max is very sturdy and has a high output signal that is balanced over the whole tone range. It is suitable for both arco and pizzicato playing styles because it transmits a broader mid frequency range. This enables the musician to change playing modes without having to adjust the amplifier. The connection jack is held in place by a special attachment clamp mounted at the A and D strings between string-holder and bridge.