Padded Bags for Cello
---
We offer a wide range of top-brand padded bags for Cello.
---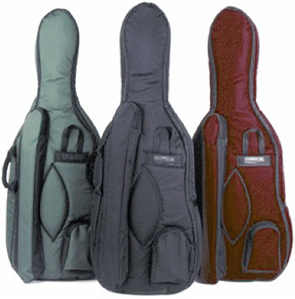 Mooradian
Deluxe model is 3/4" foam padded. Standard model is 1/2 " foam padded. Student model is 1/4" foam padded. All have handles and music pocket, polyester exterior and backpack straps. Deluxe model available in Black, Burgundy and Green colors. Standard and Student models black only.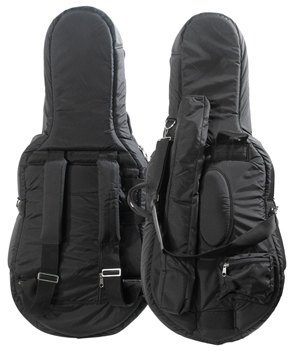 Bobelock
The soft, generously padded cello bags have been very popular for years and remain one of the best selling soft cello bags today. Fully padded with 1 inch foam, with lots of usable pockets, and covered in a nylon canvas cloth exterior. Features soft nylon interior lining, backpack & shoulder strap, bow sleeves, accessory pockets, music pocket, heavy-duty, non-scratch zipper. 4/4 size available in Black, Wine or Blue. Smaller sizes available in Black only.