LaBella Double Bass Strings
---
LaBella strings are made in the US. The offer a wide range of strings for Double Bass. From Orchestral to Slap, LaBella has a popular choice for you.
---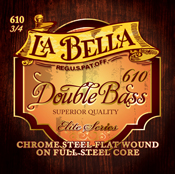 Solid Steel core string intended for orchestral playing. A great choice for student basses.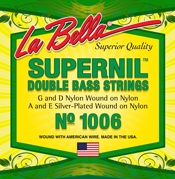 One of the only Nylon core bass strings still on the market. Thick diameter, loose tension are comfortable to play. A good choice for mostly Pizzicato playing. Low cost.