Corelli Strings for Violin. Crystal, Alliance, Alliance Vivace
---
Corelli strings are made in France by Savarez. Alliance was the first string to be introduced using composite core materials. The company continues to innovate, and recently introduced Cantiga.
---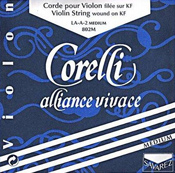 Corelli Alliance strings have a composite core. Corelli was the first to introduce a composite core violin string. Updated continuously over many years, these strings compete favorably with other popular composite core strings, but at a lower cost.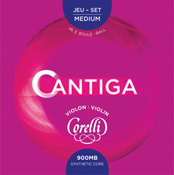 The latest from Corelli, which offer quick break-in time, and ease of playability in all registers. Rich, yet clear tone balance.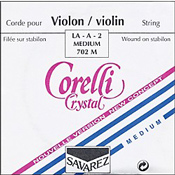 Synthetic core strings offer a low tension balance between warm and bright. Consistently updated over many years, Crystal represent a great value compared to other synthetic core brands.