Miscellaneous Cello Accessories
---
We offer a large selection of Accessory items. On this page you will find Mutes, Humidifiers, Practice Aids/Hand Health, Wolf Tone Eliminators, Cleaners/Polishes, Fine Tuners (string adjusters), Peg Compound, Instrument Stands, and more. Many of the items listed here you might not even know existed, so feel free to browse. Also, we are always on the search for new products, so let us know if there is an item you would like to see included in our selection.
---

Bech Magnetic Mute
Beck Magnetic Mute. The benefit of this design is low rattle. The magnetic portion secures the mute firmly against the tailpiece when not in use. Other Mutes can buzz when not in use. Fits 4/4 Cello.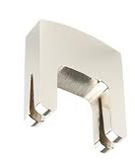 Metal Practice Mute
For the ultimate in sound reduction. You can feel the extra resistance in the bow, as this product essentially increases the mass of the bridge considerably. As a result, it's not recommended that a person spend a lot of time practicing with a mute, because the player's technique can be altered by trying to overwork the instrument.

Ebony Mute
This is the style of mute used historically. It's effect is somewhere between a modern orchestra mute, and a practice mute.

Ultra Rubber Practice Mute
Compared to the metal mute, this product is not as quiet, but has a warmer tone, which is more pleasing to most players. Also, it's safer for the instrument, as the metal mute is slippery and heavy, and if dropped on the instrument can cause varnish damage.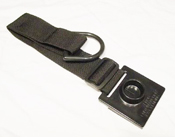 Xeros Endpin Anchor
Failsafe function. Works on any surface. The D Ring attaches to the leg of your chair. Adjustable strap length for any size player, or any length of end pin.

Wolf Endpin Tip
Attaches to the tip of your endpin rod. For any size instrument.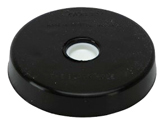 Super Stop
Also known as Black Hole, or Dycem. Gummy rubber bottom material is very good at sticking to most any surface. A small lip around the edge creates a suction, for extra strength hold. You might have to kick this end pin rest to get it off the floor! Keep it clean of dust and it will work very well.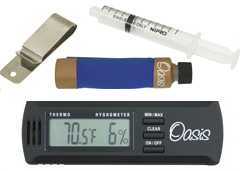 Oasis
Mounts inside your case for consistent, convenient protection. Releases the correct amount of moisture automatically. Distilled water is recommended for longest life of the product. It's easy to know when you need to add water, because the container shrinks when nearly empty. The Case "Plus" model is for extremely dry climates.

RezX Resonance Modulator
This product is not so much a wolf eliminator as a tone adjuster. It can function as a wolf tone eliminator, but the intent is to use it to modulate the response and tone balance of an instrument by experimenting with the best placement on the body. Attaches magnetically. Felt covered, to protect varnish.

Danish Style Wolf Eliminator
Attaches to the G string behind the bridge. Changing the position modulates the effect.

New Harmony Wolf Tone Eliminator
Available in a range of weights, to match the relative severity of a wolf tone. Attaches to the string behind the bridge, as other models, but does not have a rubber insert. The metal to metal contact allows this product to be lighter, thereby causing less dampening effect on the instrument as a whole. Image shown includes Cello and Bass models. Feel free to order several to try, and return accordingly.
Practice Aids/Hand Health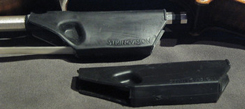 StringVision Bow Grip
Anti-fatigue bow frog cover. One size fits all 4/4 bows; Violin, Viola or Cello. Thumb indent is a comfortable location to place your thumb, and is the main feature of this product.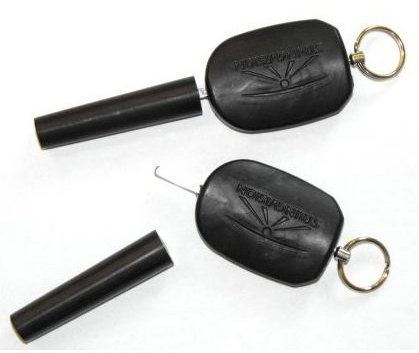 StringVision Key Peg Set
Contains a set of two pegs. Removable key is used for tuning like standard pegs, but offers the benefit of better neck posture. To be installed on the A and D strings.

Viotech Suregrip
Two per container. Covers the stick and part of the frog for extra comfort. Similar to the popular Dalco products, which are no longer available.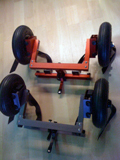 Legato Wheels
Premium wheel assembly that fits on any case which has built-in wheels. Attaches with nylon straps, and has a quick-release mechanism for easy removal. Anodized Aluminum construction, full spring suspension, pneumatic wheels, and choice of Red or Gray. Not compatible with cases that have no wheels built-in.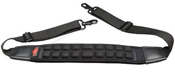 AirCello Cello Case Strap
A very comfortable shoulder strap, for use with any brand of Cello case. Carrying your case a lot? This product puts a price on relief.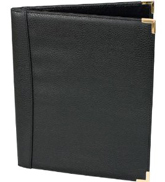 Pro Tec Music Folder
Holds pages up to 13.25 x 10.5 inches. Reinforced corners and expandable interior pouches.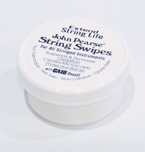 John Pearse String Swipes
20 pads you can use to clean your strings after playing. Extends the life of your strings, especially those wound with Aluminum.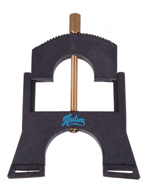 Bridge Jack
Made by Herdim in Germany. This device allows you to easily change bridges, without removing string tension from the body of the instrument. Tune the strings down slightly, then insert the jack. Raise the strings slightly, and then remove/replace the bridge.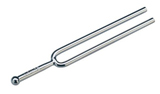 A440 Tuning Fork
Chrome Plated, with slip cover.

Wittner Fine Tune Pegs
Wittner always gets it right with new products like these. Mechanical pegs which fit the existing peg holes of your instrument. Accurate tuning, without the use of fine tuners. Professional installation recommended. Three sizes available, depending on the size of the pegs currently on your instrument.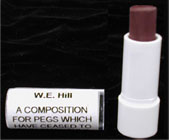 Peg Drops
The liquid alternative to Hill compound. The advantage of this product is that you do not have to completely remove the peg to apply it.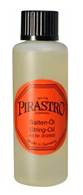 Pirastro String Oil
Intended for use with plain gut (unwound) strings to keep them moisturized.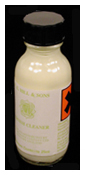 Hill Cleaner
The standard choice of instrument cleaner for years. Use sparingly.

Planet Waves Treated Polishing Cloth
Made by D'Addario. Treated, so no polish or cleaner is required.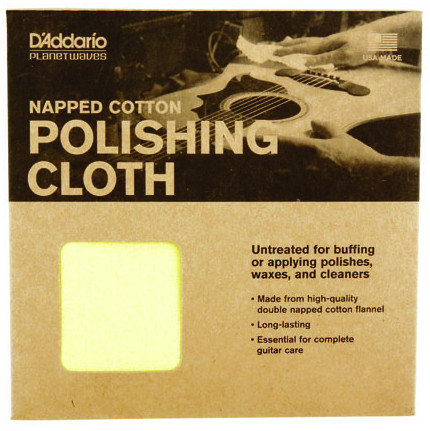 Planet Waves Untreated Polishing Cloth
Made from high-quality, double napped cotton flannel.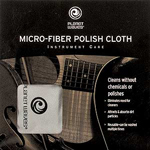 Planet Waves Micro Fiber Cloth
Made by D'Addario. Use dry, to clean and polish your instrument without cleaners or polishing products.