Music Stands
---


**PLEASE NOTE**:Not every item on this page is in stock at all times. Some models we offer by special order only. Others are on back order with the vendor. Please email us to check availability of any product shown here.
---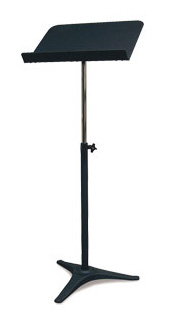 Hamilton KB1D Manual Adjustment
Same as the KB1E, but with a nut to lock the height firmly in place.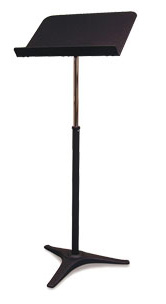 Hamilton KB1E Auto Adjustment
Hamilton has a more contemporary look compared to Manhasset, and a more durable finish. This model sets the height automatically like Manhasset.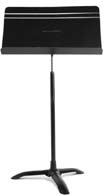 Manhasset Concertino
Same as the original orchestra stand, but has low overall height for Cellists and Guitarists. Black Only.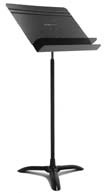 Manhasset Double Shelf
Same as the original orchestra stand, but has a double shelf for storage of accessory items such as a pencil or rosin. Black Only.

Manhasset Voyager
Like the standard orchestra stand, but with a folding tri-pod bas, for more compact storage/travel size.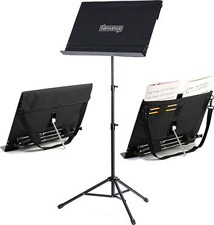 Portastand Troubadour
Clever, compact orchestra stand with tote bag. Tote bag has music and other storage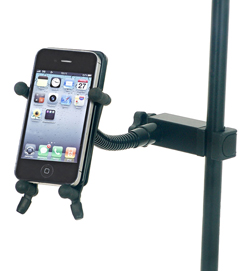 Hamilton Mobile Phone Holder
Popular gift item. Holds all sizes of phones, including the large iPhone 7. Quick adjustment to insert and remove the device. Gooseneck for easy positioning. Attaches to music stand shaft or microphone stand.

Double Shelf Accessory
This molded plastic part fits Manhasset shelf, and some other brands, to add a second shelf below the desk. Does not fit Hamilton.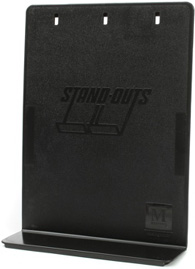 Stand-Outs
Two are included as a set. Attach one on either side of the desk of your Manhasset stand, to extend the width of your stand to hold more sheets.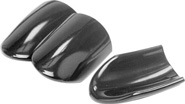 Manhasset Floor Protectors
Set of three rubberized plastic feet cover the stand legs to avoid scratching the floor. Also helps to keep the stand from sliding. Only fits Manhasset stands (not Manhasset Voyager).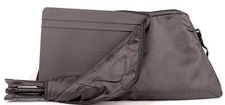 Manhasset Voyager Tote Bag
Holds a voyager stand, and other accessories. Shown with Voyager stand (not included).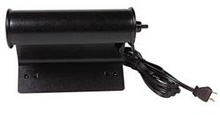 Manhasset Stand Light
This fits other brands of orchestra stand. Includes a 40 watt incandescent bulb. AC Powered.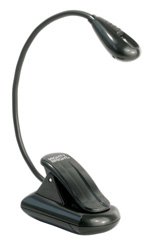 Might Bright XtraFlex Light
Battery powered, LED light with flexible neck for exact placement.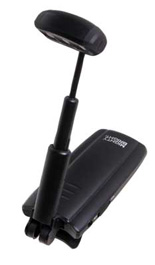 Mighty Bright Triple LED
Battery powered, LED light with retractable neck and swivel head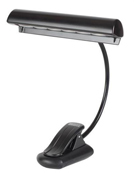 Encore Stand Light
Wide spread of lighting for large sheets. 6 bright white LEDs.