ZT Amplifiers
---

Believe what you hear, because your eyes will deceive you. You can't believe what comes out of these glorious little boxes.
---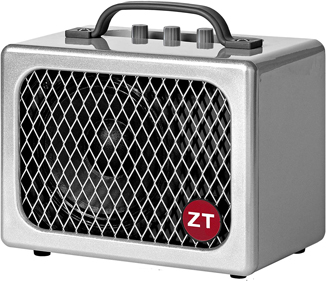 ZT Lunchbox Junior Combo
Huge Sound, Battery-Powered Option, and Pedal Power. ​The Lunchbox Junior boasts astonishing power and versatility in an ultra-portable, 5-pound package. Capable of crystal-clear chimes, thick blankets of fuzz, and everything in between, this superb pedal platform has earned a sterling reputation for mid-volume gigs, home recording, and more. Drive your pedals with the 9V output, and add the ZT Battery Pack (sold separately) to play on-the-go.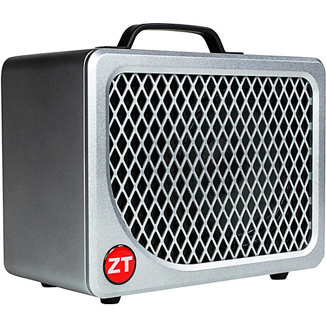 ZT Lunchbox Reverb Combo
The original ZT Lunchbox set the standard for powerful amp performance in a truly compact package. The Lunchbox Reverb is its refinement – 100 watts of made-for-the-stage power, world-class tone, and truly satisfying responsiveness, all at under 10 pounds. Built in California, the Lunchbox Reverb features a custom-designed 6.5" speaker that can be used in tandem with an external cabinet. Lush, spring-type reverb complements an expansive tonal palette, complete with ZT's trademark abundant output, generous headroom, and ability to handle the most demanding pedals with ease.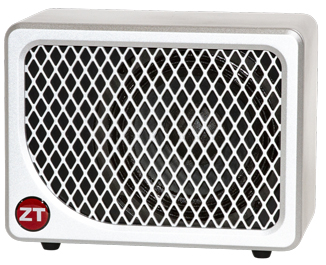 ZT Lunchbox Cab II External Cabinet
The Lunchbox Cab II is a passive extension speaker matched to the Lunchbox Reverb amp. Built with the same custom-designed 6.5" speaker, the Cab II increases overall volume and boosts low frequency output. Create a Lunchbox stack or spread the pieces apart for an expansive soundstage – however you use it, the Cab II will take your sound to the next level.