NU-X Drums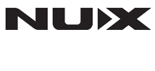 NU-X is the retail brand of Cherub Industries, OEM manufacturer to many music products industry brands. There is tremendous value in their line of products, because you don't have to pay for the name, just the products.

**PLEASE NOTE**:Not every item on this page is in stock at all times. Some models we offer by special order only. Others are on back order with the vendor. Please email us to check availability of any product shown here.
---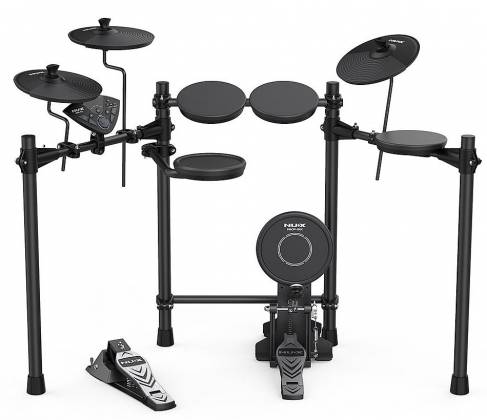 NU-X DM-1 Portable Electronic Drum Set
The DM-1X is an entry-level digital drum kit in the NUX digital drums family. Following its predecessor model DM-1, DM-1X has significant upgrade in appearance and structural stability. It retains the original 'portable' concept, while being more adjustable.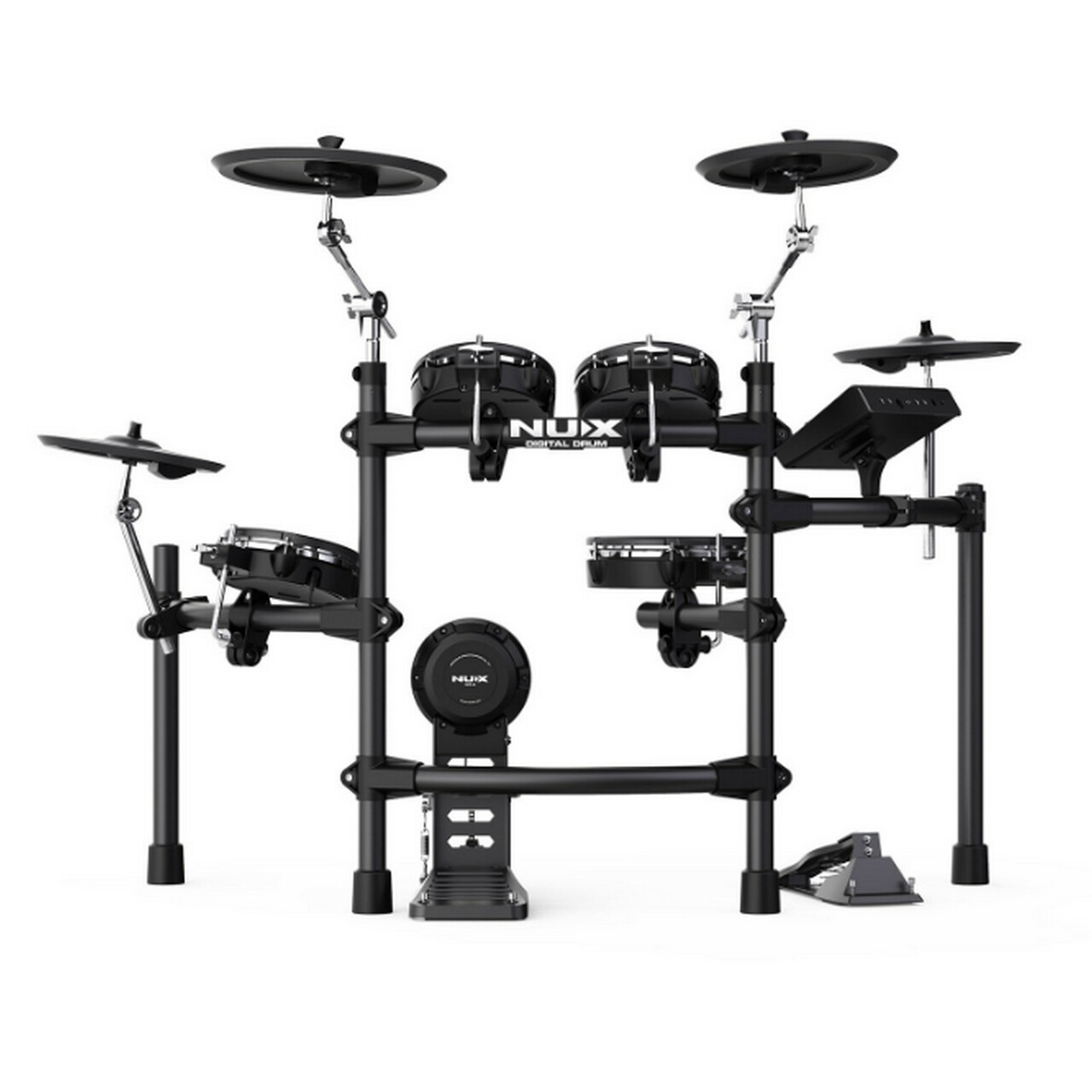 NU-X DM-7X Digital Drum Kit
NUX collaborates with REMO, the world-renowned drumhead brand, and equips DM -7X with all excellent REMO mesh heads. Enhanced by the latest Dual-Triggering technology (head and rim), DM-7X's 10" NDP-10 snare and the 8" NDP-8 toms provide accurate triggering and large strike area, together with authentic acoustic feel. Meanwhile, with the advanced velocity-sensitive drum pads and cymbals, you can set parameters for your drum triggers to ensure the most accurate and natural response. DM-7X also features 30 precisely-sampled studio kits and a customizable sound library, which delivers the most realistic and expressive drum sounds. In addition, practice mode offers recording and 5 types of coach functions, and various effects are available to further expand the playability.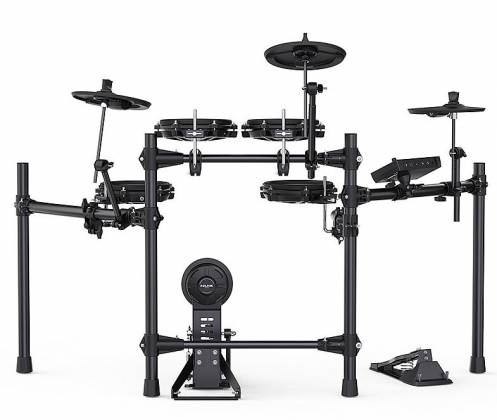 NU-X DM-210 Digital Drum Kit
Still worried about: Not having the proper tools to increase your skills? Disturbing your neighbors? Not enough space for an acoustic drum? No problem! These issues are easy to overcome with NUX DM-210 Digital Drum Kit. Nothing can stop you now from becoming a great drummer! NUX digital drum's new blood - DM-210 is coming to the rescue! You will know how good it is. Perfect drumming experience DM-210 is a new entry-level drum set, but it is equipped with all mesh drum pads. You can easily customize the perfect feeling for your style by adjusting the tightness of the mesh heads. The independent kick-drum is specially designed for DM-210, and gives you a realistic drumming experience. You can place it anywhere you want. This drum set doesn't need much space - just 1.5 square meters! That's it! Place it anywhere you want. You can practice in your room and then move it to the living room for the big performance. You can easily move it outdoors for backyard parties. It's unbelievably lightweight so just about anyone can move it with ease. Diverse sound library Monday with metal, Tuesday with rock, Wednesday play some funk, Thursday practice the pop. Blues for Friday, and jazz for your weekend. The NUX Team designed the new sound library specifically for DM-210 users.