Eventide Pro Audio

For 50 years, Eventide has been at the forefront of audio technology with award-winning studio processors, effects pedals, plug-ins, and broadcast products.

**PLEASE NOTE**:Not every item on this page is in stock at all times. Some models we offer by special order only. Others are on back order with the vendor. Please email us to check availability of any product shown here.
---

Eventide H9000 Harmonizer
Eventide's flagship multi-effects processor, the H9000, continues our unbroken tradition of delivering industry-leading signal processing power to the pro audio community. The culmination of nearly fifty years of R&D, the H9000 comes loaded with over 1600 unique algorithms from recreations of beloved classics to Eventide's latest and greatest effects. The wealth of included effects will offer users many years of exploration and inspiration.

Eventide H9000R Harmonizer
The H9000 is available in two versions, the standard H9000 and the H9000R. The blank front panel H9000R requires Emote for operating.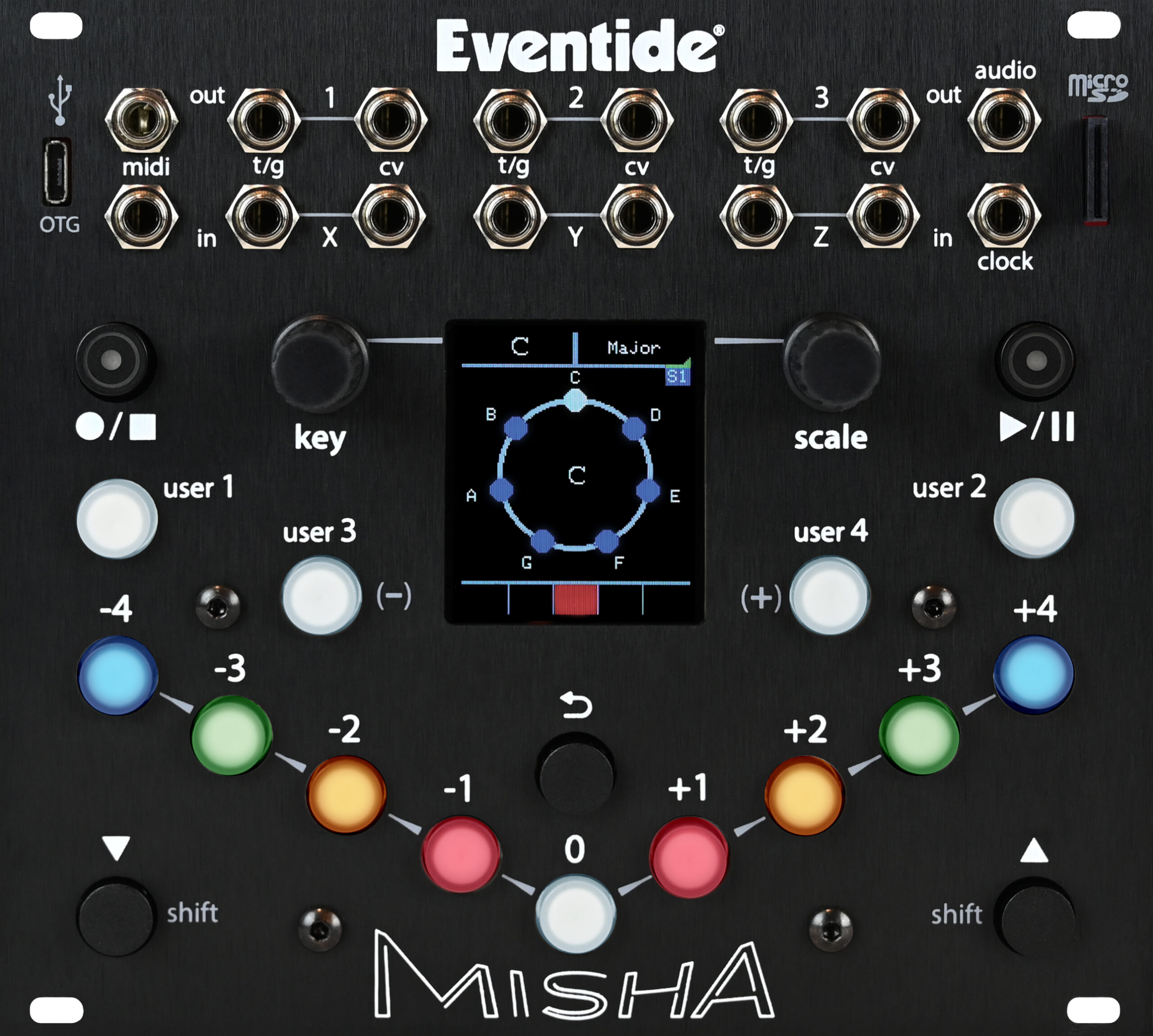 Eventide Misha Eurorack
Misha is an innovative Eurorack instrument/sequencer that utilizes a unique, interval-based approach to playing and creating melodies. It's designed to be played like a keyboard instrument and yet it makes music in a way unlike any instrument before it. In addition to playing it live, you can also record sequences that can be modified in a multitude of ways, allowing for new paths of spontaneous creativity.