Hoffee Guitar Cases
---

Hoffee Cases are made by hand in the Chicago area. For touring musicians, this is a serious choice. All carbon construction. The lifetime warranty is simple. Hoffee provides free lifetime repairs and you pay the shipping to and from their facility.
---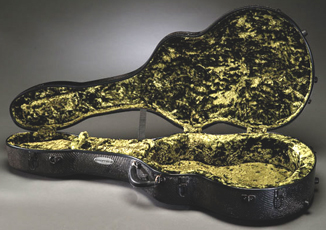 Hoffee Air Guitar
All carbon construction made in three standards sizes to accommodate most instruments. Small size is suitable for most classical guitars. Medium for most Dreadnought and OM models. The Large size is the likely choice for many arch tops. Let us know which model guitar you have, and we can confirm which case will fit. This model has opaque, textured exterior type and Black only interior.
This model available in:
Silver Gray
Deep Red
Blue
Forest Green
Purple
Opaque White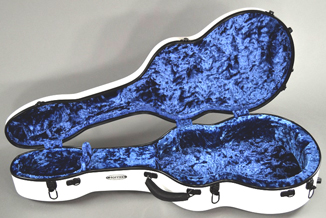 DeLuxe Custom Guitar
This is the original, made-to-order, Hoffee Case. Consider White exterior and Thinsulate options for the ultimate in thermal protection.
This model available in:
Silver Gray
Deep Red
Blue
Forest Green
Purple
Opaque White