Perhaps the most important aspect of your signal chain, preamps can dramatically impact what you send to an audience or to a recording. We offer a comprehensive selection from the top brands in acoustic instrument amplification.

**PLEASE NOTE**:Not every item on this page is in stock at all times. Some models we offer by special order only. Others are on back order with the vendor. Please email us to check availability of any product shown here.
---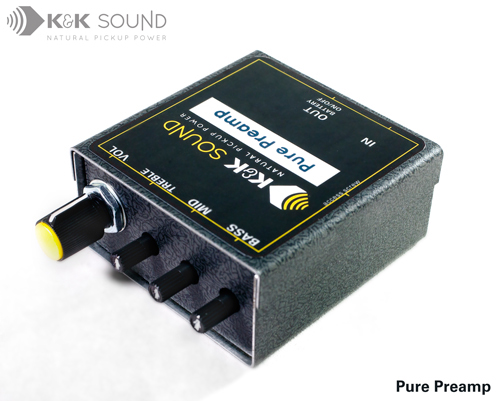 K&K Pure Preamp
The Pure Preamp is K&K's time-tested external preamp, featuring +/-20 db bass, mid, and treble controls plus an internal gain trimmer. This belt clip unit has been specifically designed for the frequencies of the acoustic guitar but it is also great for many other instruments. The Pure Preamp features a special super wide band midrange filter, which is absolutely great in combination with the Pure pickups. Its simple and noiseless circuitry provides unsurpassed clarity and power and the internal gain trimmer allows you to dial in the precise amplification factor needed for your instrument. Frequency response is 10-30,000Hz. The bass control is set to roll off at 100Hz, the midrange at 1.5kHz with extra large bandwidth and the treble are set at 10kHz. Input impedance is 1 meg and the output is low ohmic. Battery life is about 180+ hours. The Pure XLR Preamp has the same great sound and low noise circuitry as our best-selling Pure Preamp with the addition of a DI balanced XLR output and a phase switch.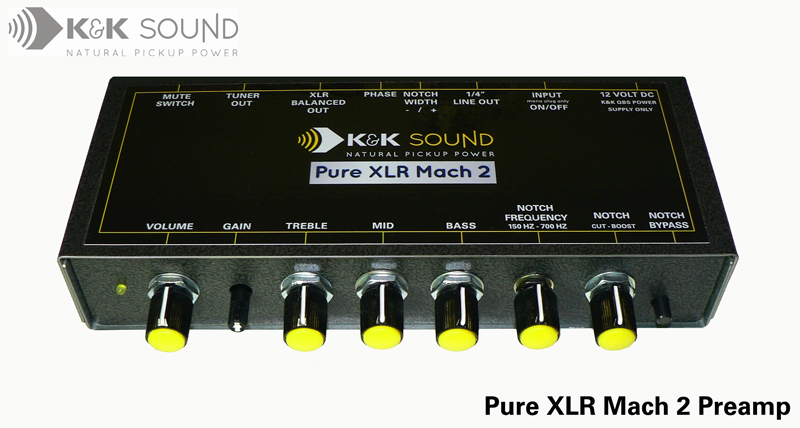 K&K Pure XLR Preamp Mach2
This version of the Pure Preamp runs on a "voltage doubler" that provides 18 volts to the internal components even though it uses standard 9 volt input voltage. The result is high-powered clarity that simply cannot be achieved with a regular 9-volt circuit. The Pure XLR Mach 2 Preamp preserves harmonics and overtones and provides a more open and true acoustic sound response. The additional parametric band allows you to fine-adjust the low mid / high bass band for optimum tone and feedback control.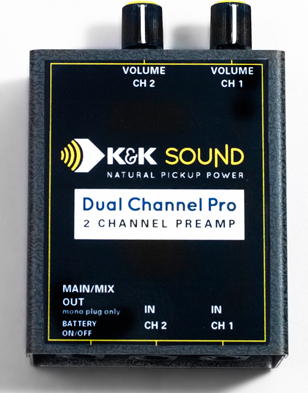 K&K Dual Channel Pro Preamp
The Dual Channel Pro Preamp is a two-channel, belt clip mixer that allows you to blend two pickups. It is compatible with both piezo and magnetic pickups. The Dual Channel Pro Preamp features extremely low-noise operation. It can process high input peaks without distortion and offers an incredible dynamic range. The Dual Channel Pro ST Preamp has a stereo input and two outputs (a main/mix out and individual channel outputs)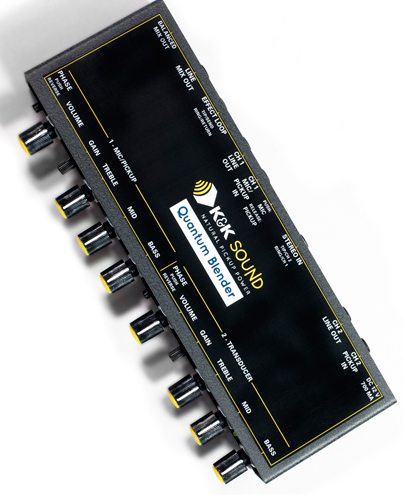 K&K Quantum Blender Preamp
The Quantum Blender is K&K's top-of-the-line two-channel preamp/mixer that provides all the control and features you could ever want to combine a piezo transducer with a microphone, magnetic pickup, or another piezo pickup. Channel 1 is switchable between microphone and pickup impedance. This means it can be used with any 2-wire powered lavalier type condenser mic or with a piezo or magnetic pickup. A dynamic mic can be used as well with an appropriate microphone impedance matching transformer. Channel 2 is designed with K&K's Pure pickup in mind, but it works well with most piezo transducers.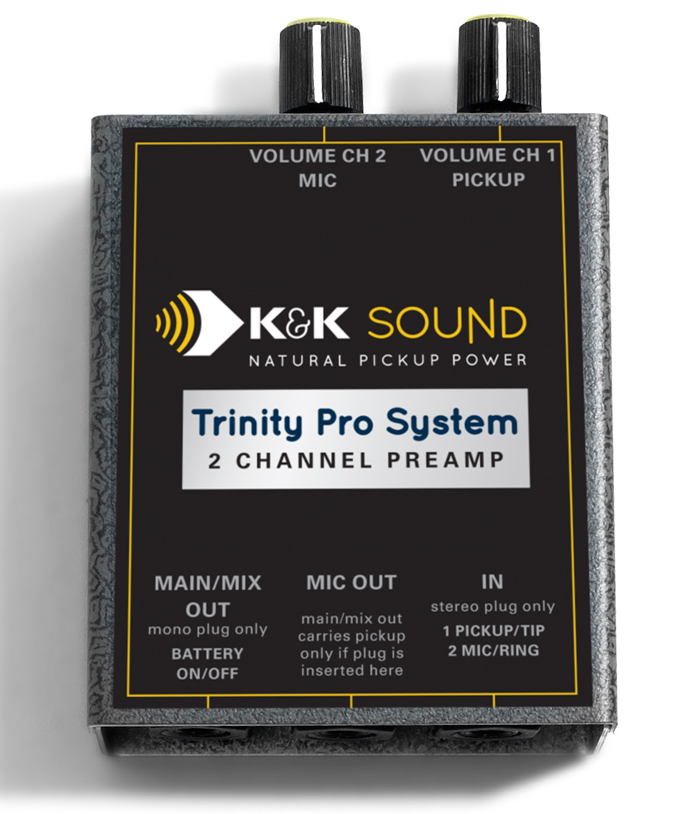 K&K Trinity Pro Preamp
The Trinity Pro Preamp allows for perfect balancing of a microphone and a pickup/transducer. Channel 2 is a designated mic channel with phase switch and supplies 9-volts to a lavalier type microphone. Each individual channel features volume, gain, +/- 20 dB bass, midrange, and treble filters. The EQ is accessible inside the box with trimpots. A convenient belt clip is included with this compact preamp, which weighs a mere ten ounces with the battery installed.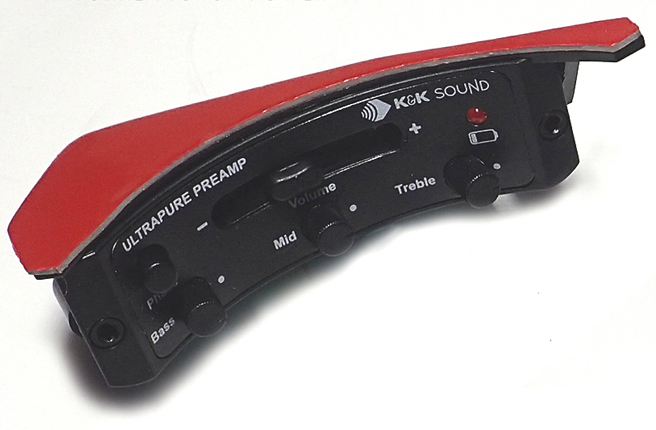 K&K UltraPure Preamp
The newly designed UltraPure Preamp features +/-20 db bass/low, K&K's proprietary wide band midrange, and treble/high controls, plus internal gain trimmer. The addition of a phase switch is one of the most important tools for live sound amplification. Also includes a volume control and low battery indicator. All features are easily accessed at the soundhole.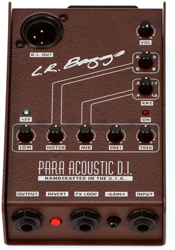 LR Baggs Para-Acoustic DI
Due to its studio quality performance, powerful tone shaping EQ and rock-solid reliability, the Para DI has become an indispensable stage tool for countless musicians around the world. This roadworthy box effortlessly tames the stage and enhances any acoustic pickup for a fuller, more complex sound. The Para DI features a 5-band EQ with a tunable midrange and notch, variable gain control for passive or active pickups and a high-quality DI output for a pristine signal to the board. Adjustable gain for both passive and active pickups 5 band EQ with tunable notch and midrange bands Phase inversion for best sound and feedback control XLR and ¼" outputs Works with 9V battery or 48V phantom power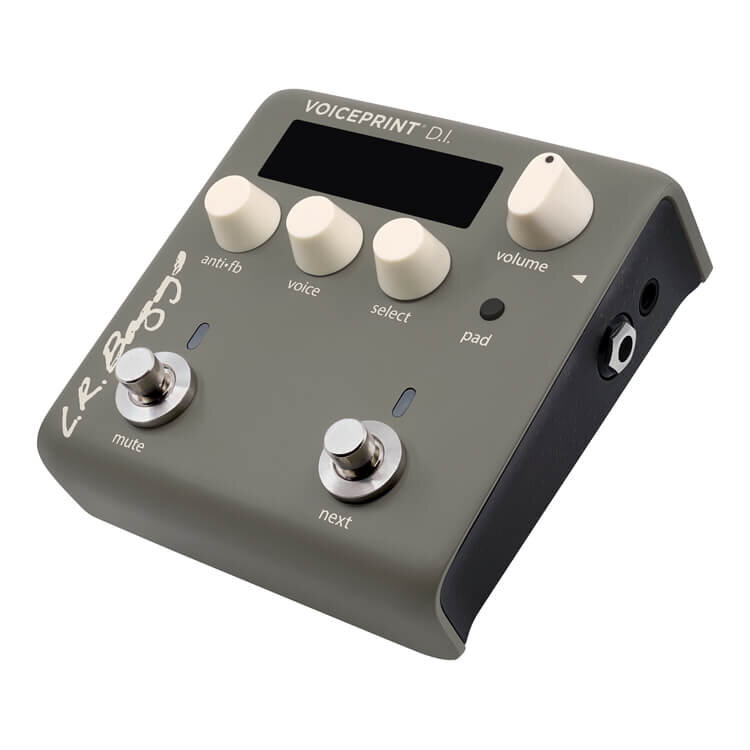 LR Baggs Voiceprint DI
The product of nearly 3 years of intensive research and collaboration with a team of PhDs, LR Baggs is thrilled to introduce Voiceprint DI, the next breakthrough chapter in acoustic amplification. Voiceprint DI measures the acoustic response of your guitar by leveraging the processing power of your iPhone to accurately capture your guitar's one-of-a-kind voice. A Voiceprint is created, transforming your pickup into the most authentic sound LR Baggs has engineered in their 40+ years. Features: Master Volume level control, Voice blends your instrument's custom Voiceprint with your pickup signal for enhanced accuracy, Anti•fb applies your anti-feedback profile for effective feedback control. Short press for phase inversion, Select scrolls through up to 99 instrument presets, Pad attenuates input by 0dB, -3dB, -6dB, or -9dB to accommodate a wide-range of input levels, Mute footswitch for ¼" and XLR outs. Long press for bypass, Next footswitch selects the next instrument preset, Series FX loop (separate jacks for send and return), Ground lift switch effectively eliminates ground-loop noise, ¼" input, XLR and ¼" outputs, 9V DC power, iPhone Version: iPhone 6 and later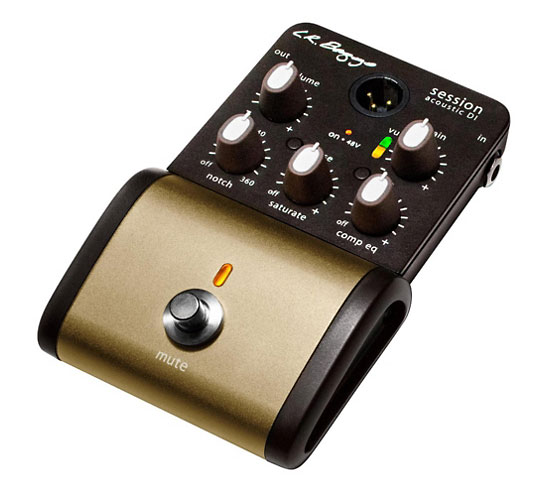 LR Baggs Session DI
Acoustic Guitar DI with Saturation and Compression EQ. The Session DI enhances your acoustic pickup and imparts the rich sonic character that you'd expect from an experienced audio engineer using some of the world's finest studio gear. We've captured this studio magic and put it into a compact, easy-to-use DI that will transform your live sound. The Session DI's proprietary saturation is voiced specifically for the acoustic guitar and transports studio analog warmth and inspiring playability to the stage. Unlike standard compression that can squash the entire range of your signal, the Session DI's Comp EQ features 3 narrowly focused bands of compression that tame common problematic frequencies and uncover the voice of your guitar. The low, mid, and high frequency compressors are essentially "touch-sensitive" EQs that respond in real-time to your dynamics. Variable high-pass filter attenuates extraneous low frequencies. VU meter visually optimizes gain for passive and active pickups. Ground lift switch effectively eliminates ground-loop noise. All discrete signal path with XLR and quarter inch outputs. 48V phantom power, 9V battery or 9V DC powering options. Rugged enclosure constructed of aluminum, steel and ABS plastic. Mute footswitch for ¼" and XLR outs. Includes custom LR Baggs carrying case.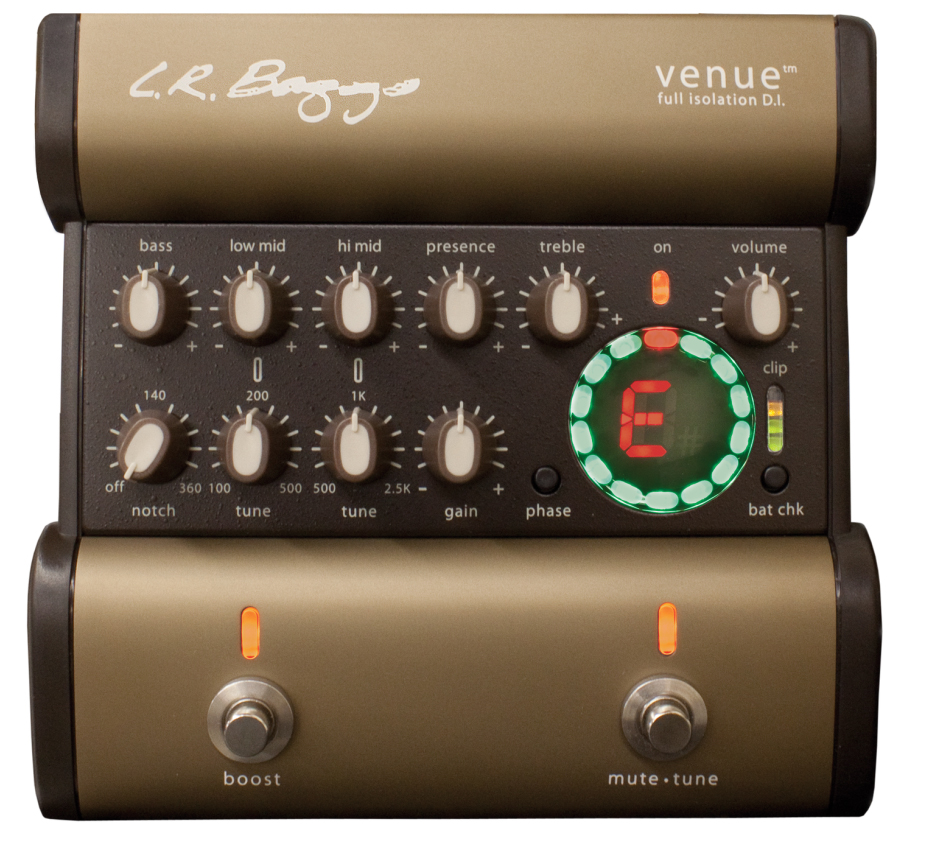 LR Baggs Venue DI
Every Tool You Need in One Acoustic Pedal. Baggs created the Venue DI so you can travel light, set up fast and sound incredible anywhere you plug in. The Venue DI gives you complete control by combining a full-isolation DI output, 5-band EQ with adjustable low & hi-mid bands, variable clean boost and chromatic tuner all in one acoustic pedal. With its all-discrete signal path, hi-graded semiconductors and exclusive use of audiophile grade film capacitors, the Venue DI is on par with the world's elite preamps and provides a studio quality sound for the stage. Adjustable gain for both passive and active pickups. 5 band EQ with tunable low-mid and high-mid bands. Garret Null notch filter for effective feedback control. Phase inversion for best sound and feedback control. Full chromatic tuner with footswitch mute/tune function. Adjustable volume boost footswitch. Full isolation audio transformer couple DI. 4 segment clip meter to visually optimize gain setting. 4 segment battery status gauge. XLR and ¼" outputs. Series FX loop (separate jacks for send and return). Works with 9V battery or DC adapter (not provided).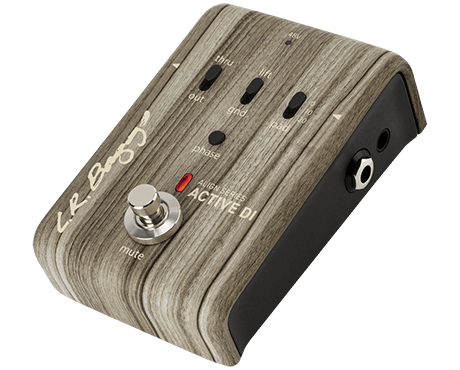 LR Baggs Align Series Active DI
All-Discrete Active DI with Pedalboard-friendly Functionality. Building upon decades of experience creating studio-quality gear for the stage, the Align Active DI is the embodiment of LR Baggs engineering at its highest level and uses the most pristine circuitry we have developed in a DI. The all-discrete design preserves the authenticity of your sound while providing high headroom for a wide range of signals. Equally at home on a pedalboard or standalone, we are excited to offer a DI with such a high degree of fidelity and functionality.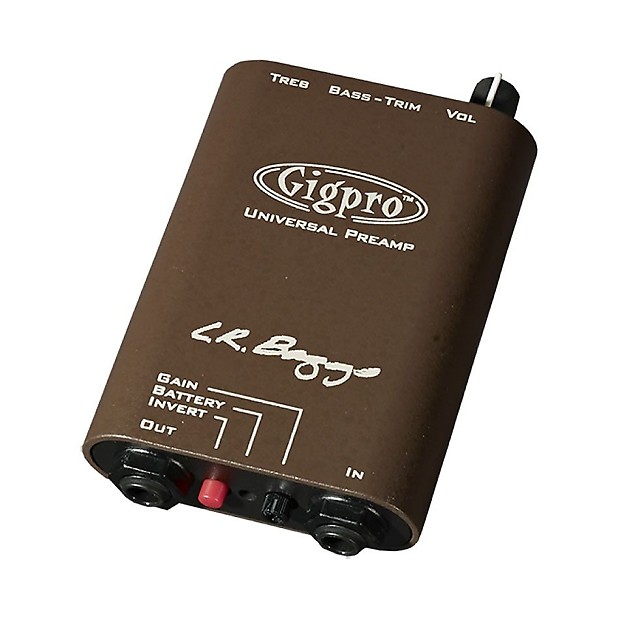 LR Baggs GigPro
The Gigpro is an all-discrete Class A single channel beltclip preamp that eliminates the need for active electronics on your prized instrument. It makes any acoustic pickup sound better and provides fingertip control right at your side. Adjustable gain. Passive 2-band EQ. Bass trim control. Phase inversion. 9V phantom power. Battery type: Single 9V.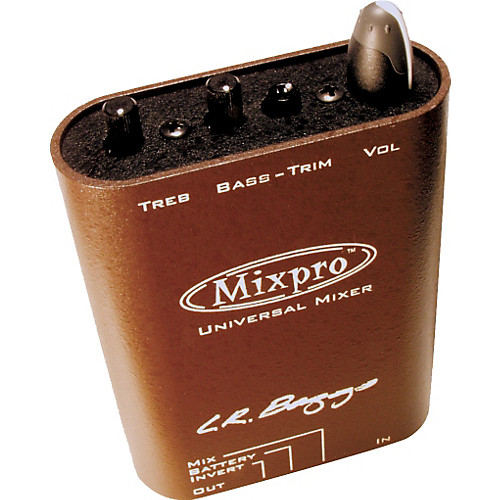 LR Baggs Mixpro
The Mixpro is an all-discrete Class A dual channel beltclip preamp that will allow you to perfectly blend two of just about any combination of pickups or mini-mics. It provides the control you need right at your side. Adjustable gain. Passive 2-band EQ. Bass trim control. Phase inversion. 9V phantom power. Battery type: Single 9V.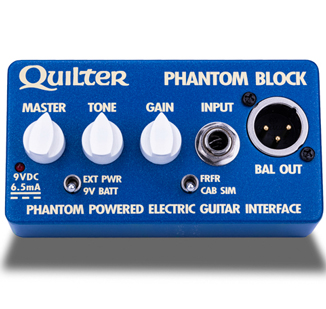 Quilter Phantom Block
Ever arrive at a session only to find your amp is dead, or maybe it's a "silent stage" with no amps allowed? Acoustic players can plug straight in, but electric guitars need a purpose-built direct interface. The Quilter Phantom Block provides the correct input impedance, gain, tone and overdrive that the electric guitar needs to sound its best. This simple low-cost device gives you the key creative controls you need at your fingertips, and should be in every gig bag as a backup solution. The Phantom Block runs on 48V phantom power via the XLR output, external 9V pedal power, or you can install a 9V battery that will run about 100 hours. The high impedance input gets optimum tone from standard passive pickups, the Gain goes from clean to overdrive, a wide range Tone covers the most popular sounds, and the Master adjusts overall output level. Switchable Cab Sim warms up the sound of the electric guitar, while FR suits other devices such as acoustic guitar and keyboards.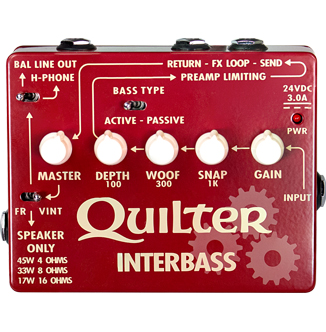 Quilter Interbass
Today's bass player faces new challenges, ranging from performing on "silent stages" to trying to get a good recording at home without bothering the neighbors. The INTERBASS from Quilter Labs is loaded with powerful features for going direct to PA and recording consoles, combined with a potent little power amp for driving speakers with enough volume for practice and small gigs. Combines the best features of the Bass Block signal path with Quilter's latest direct-out connectivity setup. The pedal-sized INTERBASS combines the unmatched dynamic processing of the Bass Block preamp with a 3-band EQ section, active Effects Loop, switchable Cab Sim, and selectable Headphone/Line driver. Active/Passive switch optimizes input level, multiband EQ provides powerful tone shaping, exclusive "full flow" dynamic processing maximizes headroom, and FR/VINT switch selects modern full-range bass response or a mellower "old school" tone. Complete with universal 24V power supply and AC cord.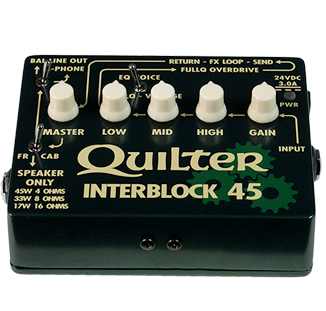 Quilter InterBlock 45
The InterBlock is the legendary "amp in a pedal" that is revolutionizing pedalboards the world over. Featuring a full control set, EQ voice biasing, FX loop, and Cabinet Simulation on headphone and speaker output, the InterBlock 45 is your all-purpose interface between your guitar and anywhere you need your tone to go. With enough power to be a backup amp, and with all the features needed for a great "direct" tone, no gig bag should be without one! Put it on your pedalboard and use it as an amp, a PA/recording interface, or just for quiet practice with headphones. Use it as a front end to your DAW, and tweak your tone before or after your modeling rig! The signal flow is shown right on top, making it easy to hook up and get results. Drives headphones, balanced line out, and/or speaker. However you use it, it will amaze you with its capabilities.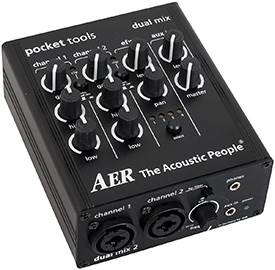 AER Dual Mix 2
The dual mix is a high-quality "two-channel" preamplifier for instrument/line or microphone signals. The unit offers simple, efficient features just like a small mixing console. Two inputs, each for one microphone or instrument
and line-level signal with switchable 24V-phantom-power. Separate active two-band EQ networks for each input. 4-preset multi-effects-unit with two reverbs, one echo and one chorus. Stereo aux-in. Line-out and DI-out. Stereo-headphone-preamplifier.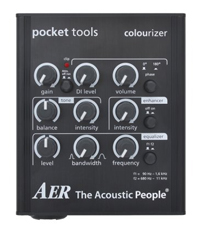 AER Colourizer 2
The AER Colourizer 2 is a preamplifier for instrument or microphone. Simply insert The Colourizer into the signal chain between source and next point in the audio path (e.g. amplifier or mixing desk ) and your signal will be stronger, richer and more stable. It is an ideal recording companion, or for use in a live environment.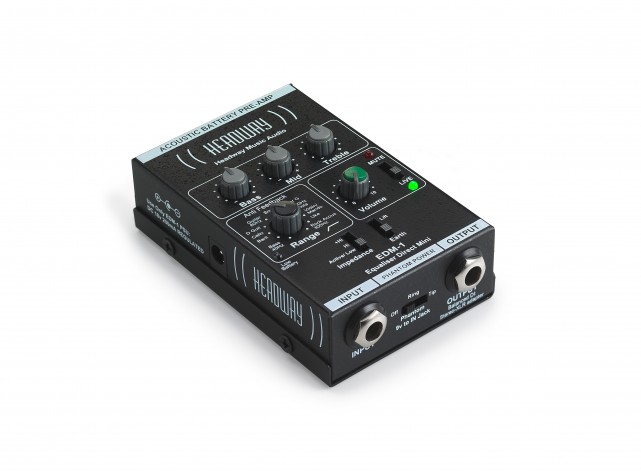 Headway EDM-1 with Power Supply
The EDM-1 boasts Refined Class "A" Inputs and Pro Audio IC Components, easy to read Pro-Audio design layout & sturdy metal housings built to withstand "Life on the Road". The EDM-1 is supplied with belt clips, rubber feet and is threaded for microphone stands. "The Swiss Army Knife for the gigging musician." 3 Band EQ. Tuneable "Range" Control covers all instruments. 9v Phantom Power assignable to "Ring" or "Tip". XLR Adaptor included - Converts Output Jack to XLR Balanced DI Out. 3 Way Impedance Selector. Earth Lift Switch. Mute Switch. Battery, Mains or Phantom Powered from Mixer.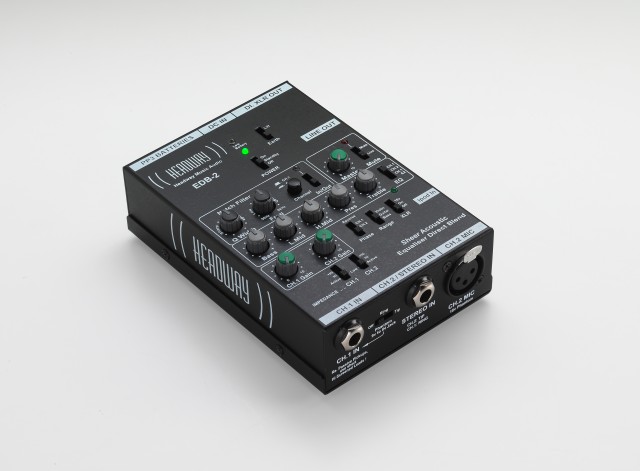 Headway EDB-2 DI/EQ
The EDB-2 boasts Refined Class "A" Inputs and Pro Audio IC Components, easy to read Pro-Audio design layout & sturdy metal housings built to withstand "Life on the Road". The EDB-2 is supplied with belt clips, rubber feet and is threaded for microphone stands. "The Swiss Army Knife for the gigging musician."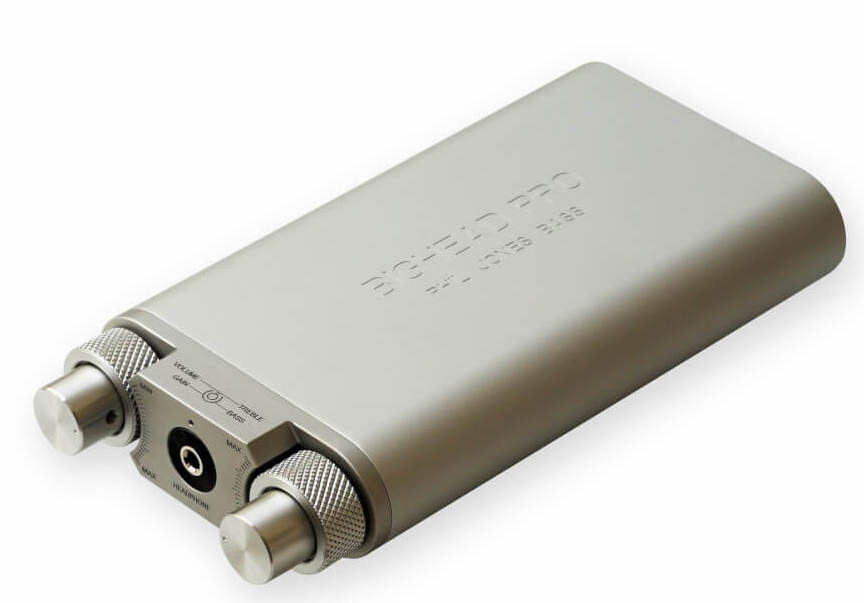 Phil Jones Bighead Pro Headphone Amplifier
The HA-2 is the second model in the Bighead series and is a step up model of the popular HA-1 Bighead with added technology and features. The HA-2 is a high resolution USB audio interface that supports PCM playback with up to 384 KHz sample rate/24 bit resolution. On DSD playback, sample rates of 2.822MHzand 5.644 MHz are supported, making it the ideal choice for musicians and engineers that desire high performance and the purest sound quality. It is a rechargeable lithium ion dynamo that is ideal for use in practice or recording situations. It also functions as a headphone booster amp as well as a preamp to drive powered amplifiers. The HA-2 has both passive and active instrument inputs with a 2 band EQ that is ideal for guitar and bass, yet versatile enough for use with other instruments. It has an internal lithium-ion rechargeable battery that is fed by its USB jack, so any computer or appropriate cell phone charger can charge it in less than 3 hours, but it can play for up to 8 hours.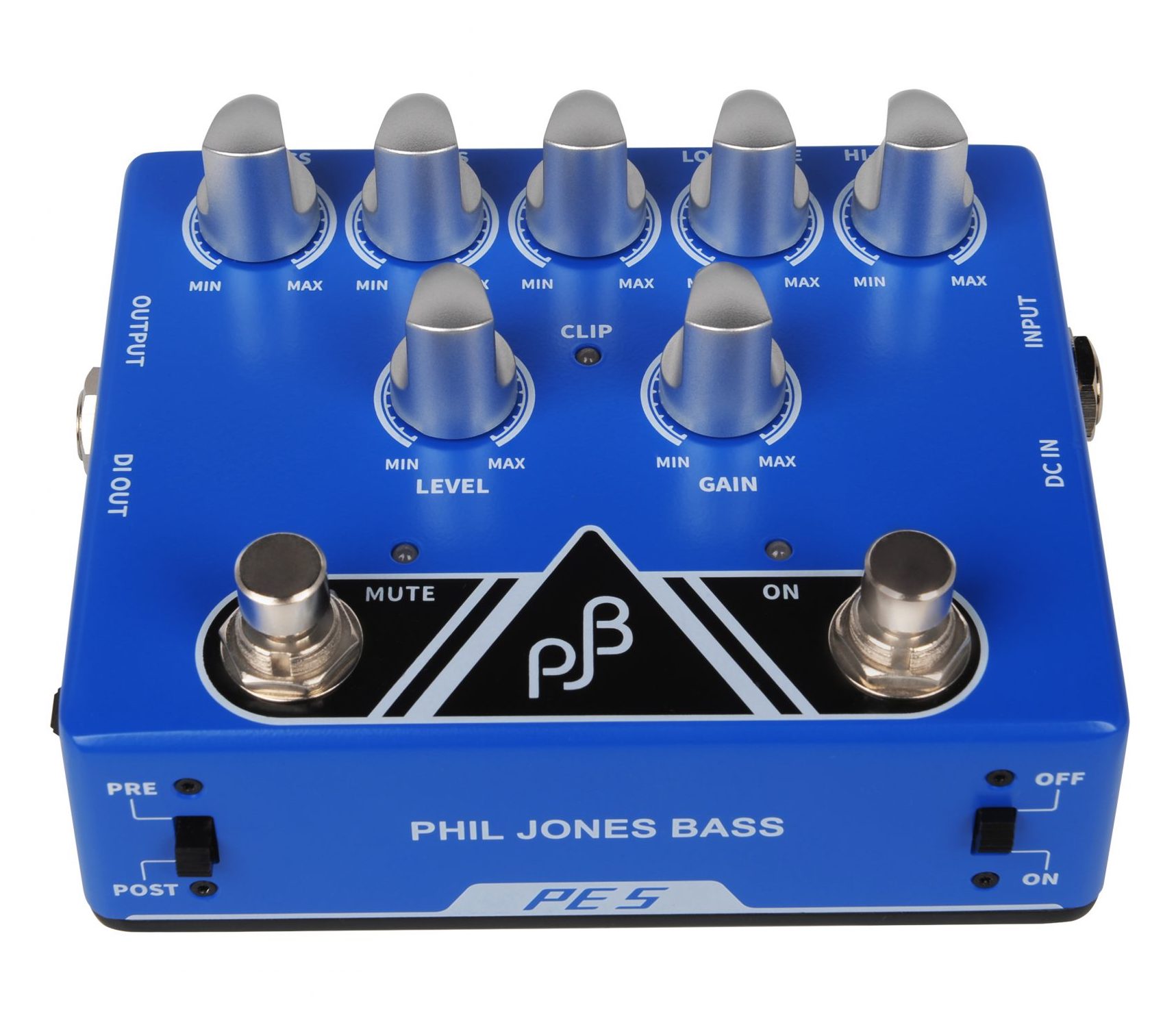 Phil Jones PE-5 Bass Preamp
The PE-5 is a pedal designed for bass guitar and upright bass which incorporates a sophisticated 5 band EQ and also offers superior function as a Pre-Amp, Direct Box, and signal booster. The PE-5 is engineered with a unique switchable input impedance which allows the pedal to match exactly to either a magnetic or piezo pickup. It achieves the full band spectrum for either pickup source. In addition it is a signal booster which compensates for low output pickups and will also provide ample drive for any amplifier. The input level and gain controls are designed to precisely match the pickup output to an amplifier.The line output is strong enough to use directly into a power amplifier or a powered speaker. The 5-band EQ is a high precision equalizer which means that each boost or cut level is identical to each adjacent band. Plus the Q factor of each band is identical. This makes it far easier for the player to accomplish the tone that they are pursuing. These frequency bands were carefully chosen for the voice of a bass so that the user will be able to adjust the EQ rapidly to get the desired sound. The DI output is of the highest audio quality obtainable providing a match to even the finest recording studio mixing consoles and live sound systems. It has extremely high signal to noise ratio and features a ground lift switch to eliminate the possibility of "Mains Hum". The PE5 can be powered by a standard 9-volt DC pedal adapter or run on its own internal lithium-ion battery that is charged with a standard cell phone charger via its USB socket. The two foot switches provide a mute function and a true bypass. The rugged housing is constructed of die cast aluminum alloy made to deliver years of service.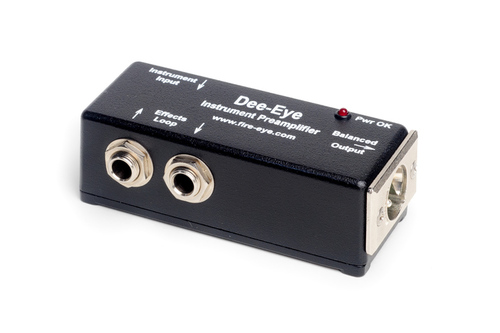 Dee-Eye Preamplifier
Designed and improved over the course of several years to meet the needs of performing musicians, Fire-Eye products are crafted from the highest quality components available. Engineered by an electronics engineer with over 50 years of professional experience, the Red-Eye design focuses on high fidelity, low noise and simple plug and play performance. Requires XLR Phantom Power. Internal filtering to reject radio-frequency interference from neon lights and cell phones.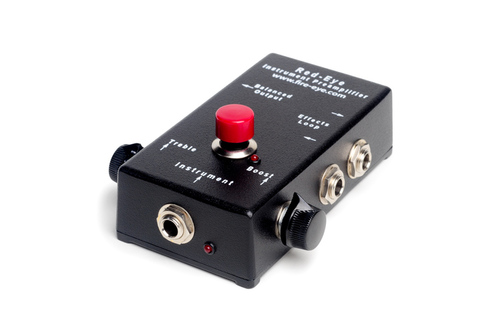 Red-Eye Preamp
The Red-Eye is an all analog, handmade, high input impedance DI and clean boost. Boost button with volume control for amplifying solos. Treble control to boost or reduce treble. Long 9-volt battery life (~200 hours). Automatically uses XLR Phantom Power, when available, instead of the battery. Internal filtering to reject radio-frequency interference from neon lights and cell phones.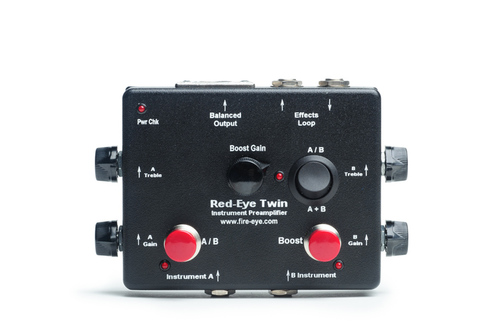 Red-Eye Twin Preamp
The Red-Eye Twin is an all analog, handmade, high input impedance DI and clean boost solution for musicians that play two instruments at the same gig.