Top-Selling, high-value products for decades.

**PLEASE NOTE**:Not every item on this page is in stock at all times. Some models we offer by special order only. Others are on back order with the vendor. Please email us to check availability of any product shown here.
---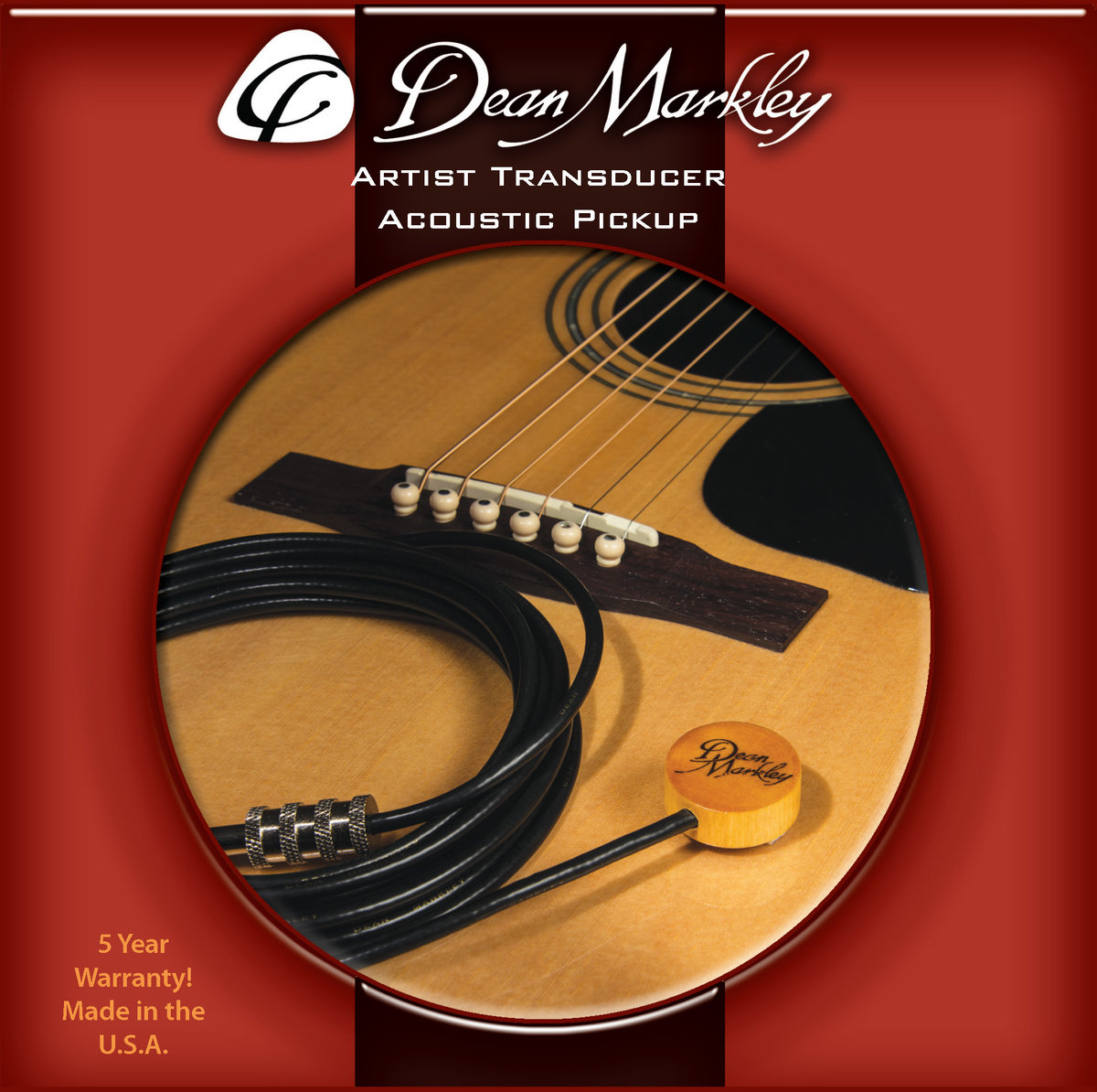 Dean Markley Artist Pickup
Worldwide Best Seller since 1980. The patented design helps the piezo react through compression instead of bending and provides a professional and studio quality sound. Through use of a lead differential weight the Dean Markley piezo reacts through compression rather than just bending, like all other Piezo pickups. This unique patented design gives Dean Markley's Artist Transducer its high quality sound at a price which is affordable. Artist Transducer's special mounting adhesive allows the Artist to be mounted and removed many, many times without hurting the finish. Standard model comes with 10 foot cable attached and can plug directly into amp, DI or recording device. XM version comes with a 3 foot cable attached with "female" end jack to plug directly into your favorite cable or wireless system.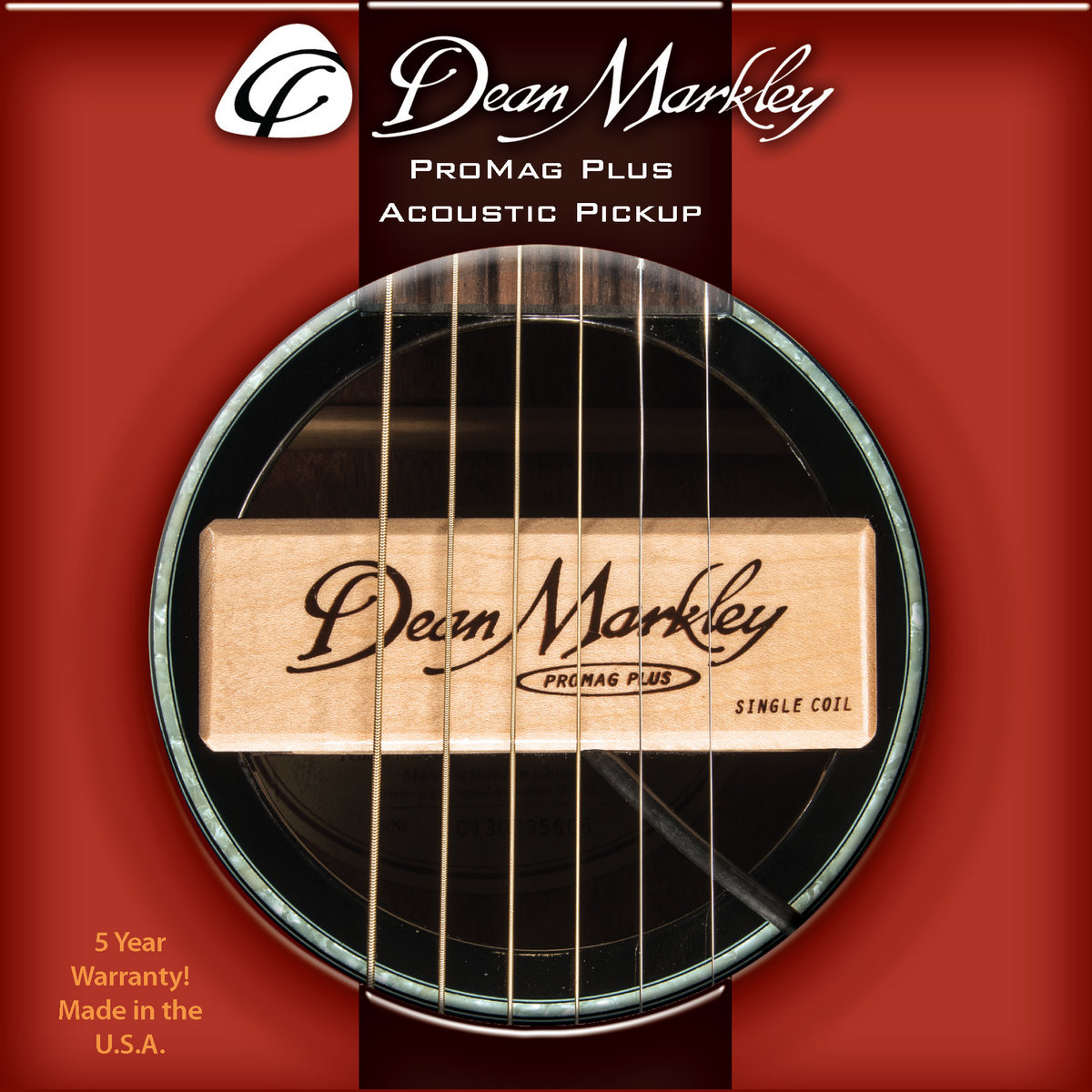 Dean Markley ProMag Plus
Dean Markley's ProMag Plus offers a smooth, high-end response and a perfect string balance—treble strings and bass strings will ring out with the same volume. The ProMag Plus™ is a single coil pickup, and has bell-like harmonics that just sing. Easy 60-second installation. Low noise,double-shielded cable. Real maple wood housing with a clear finish. Standard model comes with a 13' cable with a 1/4" end that goes directly from the pickup to your amp or PA. The XM version comes with a 2' cable with a 1/4" female jack that clips onto your guitar strap button. Plug your guitar cable in and you're ready to go.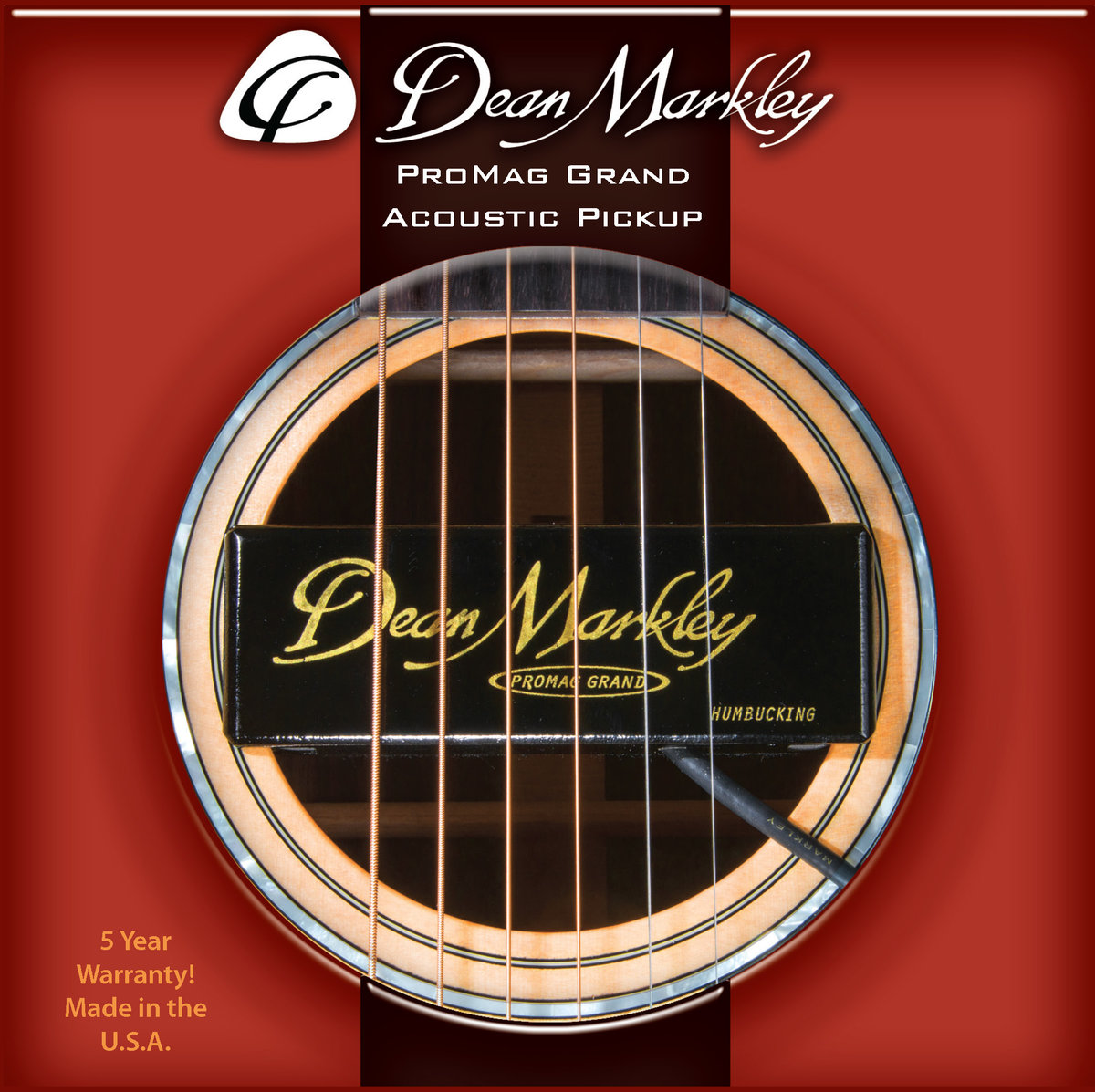 Dean Markley ProMag Grand
The Grand is the result of a patented coil configuration. The goal, when designing the Grand, was to keep that same great sound of the Dean Markley ProMag Plus, while doing it with a silent Humbucking coil. Grand's patented coil is what allowed us to reach our goal. Grand has the same rich sound as the Dean Markley ProMag Plus while having up to 15 times less hum than any of the competition. With a real maple wood housing and an ebony grand piano finish with the Dean Markley signature emblazoned in gold, Grand sounds, looks, and is an acoustical pickup you must have. Standard version has 10 foot attached cable. XM version has a 3 foot attached cable and clip, so you can easily connect with your wireless transmitter or an instrument cable.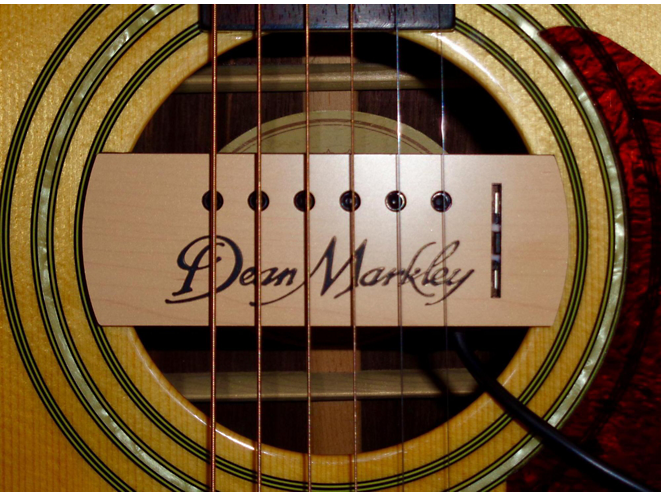 Dean Markley ProMag Professional
Dean Markley's ProMag Professional was designed in conjunction with the pickup experts at DiMarzio and is voiced for a wide variety of acoustic guitars, with tonal ranges from articulate treble to punchy bass response. The proprietary cable design ensures maximum transparency, allowing the true tone of your guitar to shine through. Shock-absorbing foam lining the inside edges of the mounting brackets, keeping the ProMag Professional in place while protecting the soundhole of your guitar. The ProMag Professional is crafted in the USA and features adjustable pole pieces for each string, a built-in 10' cable, a volume control and a five-year warranty.