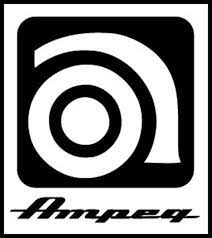 Robust foot pedals that deliver the true Ampeg experience. Perfect for the stage and great for home practice.

**PLEASE NOTE**:Not every item on this page is in stock at all times. Some models we offer by special order only. Others are on back order with the vendor. Please email us to check availability of any product shown here.
---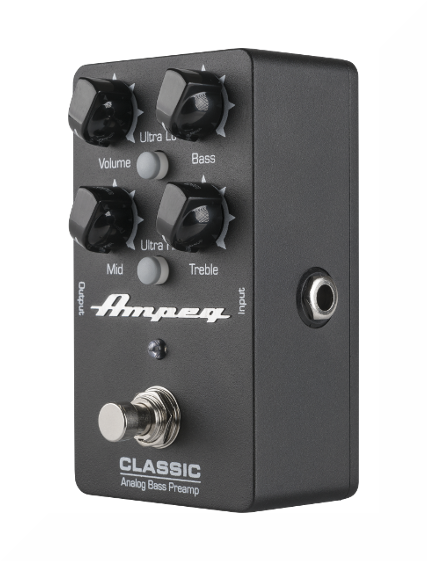 Ampeg Classic Analog Bass Preamp
The Ampeg Classic Analog Bass Preamp pedal is like having a choice of Ampeg amps right on your pedal board. Dial in a wide range of authentic Ampeg tones with the 3-band tone stack and highly flexible Ultra-Hi and Ultra-Lo circuits. It's the most affordable way into the pure analog bass tone of Ampeg.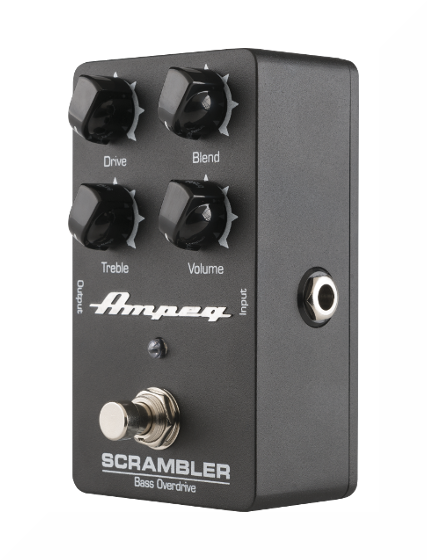 Ampeg Scrambler Bass Overdrive
The Ampeg Scrambler Bass Overdrive pedal infuses your sound with authentic Ampeg grit, grind and sag. Dial in a huge range of overdrive from subtle to screaming. Add in a touch of highs, then blend in with your dry signal to create the perfect tone. It's pure analog Ampeg overdrive that's super affordable.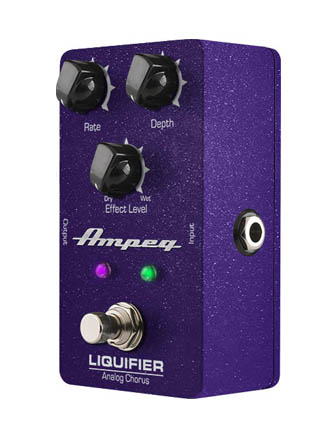 Ampeg Liquifier Bass Chorus
The Ampeg Liquifier Analog Chorus pedal delivers incredibly rich tones thanks to its dual chorus circuit design. Experience classic dreamy chorus or turn it all the way up to transport your tone to a new dimension. Get the lush sounds you've been dreaming of with the Liquifier Analog Chorus.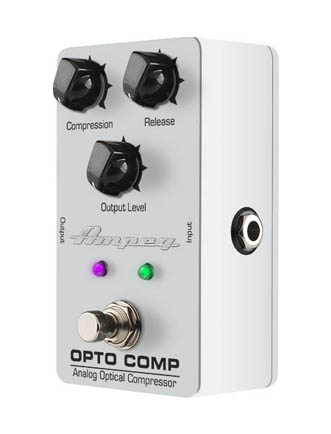 Ampeg Opto Comp Bass Compressor
The Ampeg Opto Comp Analog Optical Compressor pedal utilizes an optical circuit to deliver smooth, vintage style compression to add headroom and sustain to your guitar or bass. Dial in a fast, subtle style to control peaks or crank up the compression to add a unique character. Bring your tone to new heights with the Opto Comp Analog Optical Compressor.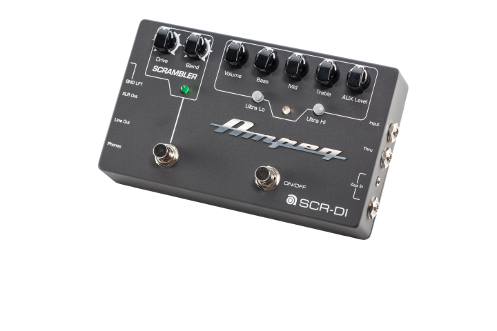 Ampeg SCR-DI Bass DI with Overdrive
The Ampeg SCR-DI Bass DI with Scrambler Overdrive is a true Ampeg preamp, delivering a wide range of Ampeg tone perfect for the stage. The classic Ampeg EQ offers additional tonal control including Ultra-Hi and Ultra-Lo tone shaping. Plus, you can dial in tube-like grind with the all-new Bass Scrambler overdrive. The SCR-DI has all the connections to get Ampeg tone out of any rig and send it all to front-of-house to ensure the audience hears your tone. With a built-in headphone out and aux in for practicing along with backing tracks, the SCR-DI is also a fantastic practice tool that can fit right into your gig bag.