Fishman Amplification
---

Fishman offers high value, full featured combo amps. The Loudbox series has set a new standard for acoustic combo amplifiers.
---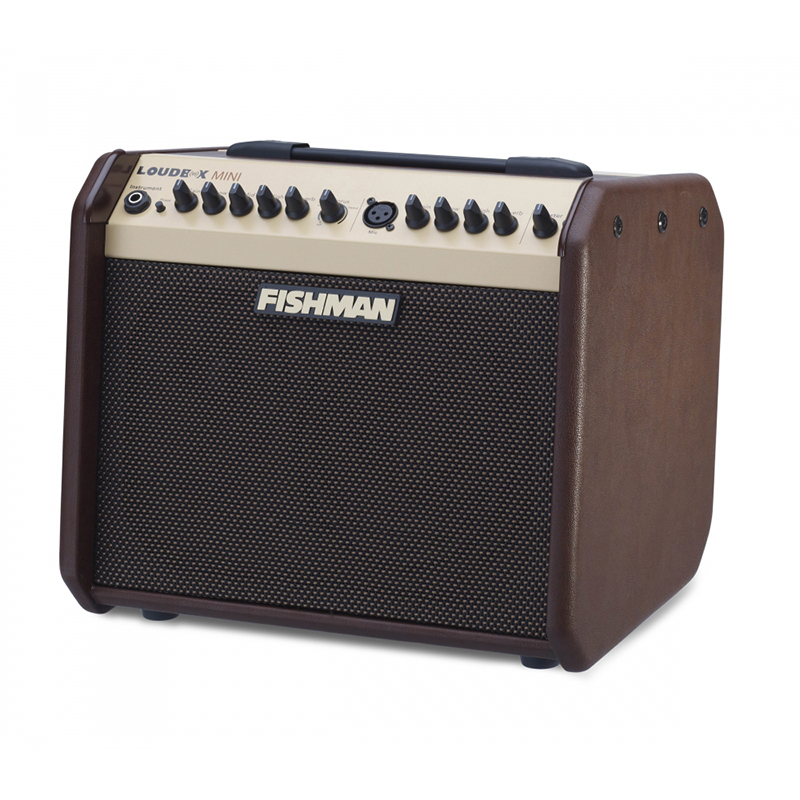 Fishman Loudbox Mini
Fishman's lightest and most portable amp yet, the Loudbox Mini delivers the tonal quality that has made the Fishman name the standard for great acoustic sound. The Loudbox Mini packs 60 watts of clean acoustic power, and has two channels featuring Fishman's legendary preamp and tone control designs. The amp also features digital reverb and chorus for the instrument channel and reverb for the microphone channel. The Loudbox Mini sports an AUX input and balanced XLR D.I. output, a must for jamming along and capturing your performances.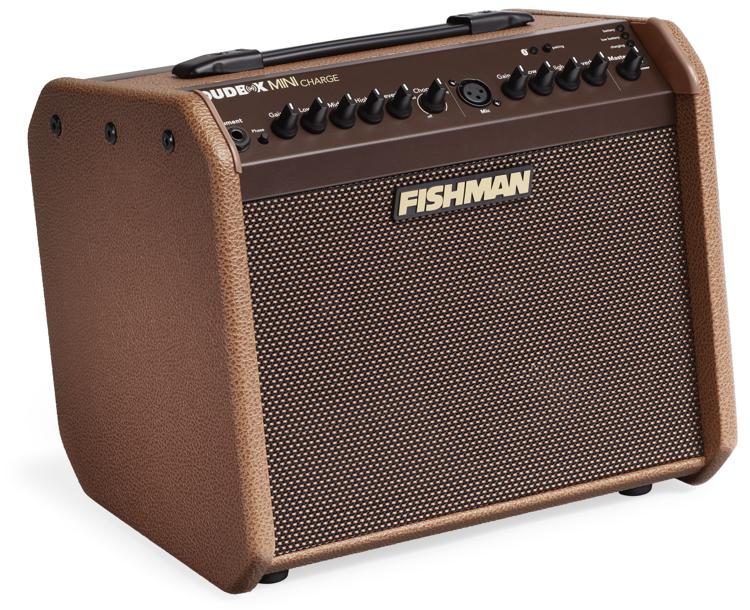 Fishman Loudbox Mini Charge
The Loudbox Mini Charge is a portable, battery-powered amplifier designed to faithfully reproduce the sound of acoustic instruments and a diverse assortment of vocal or recorded accompaniments. A powerful, rechargeable battery, combined with unique power management circuitry, is specifically designed to maximize output levels and playing time. With the addition of Bluetooth® wireless connectivity, you can now easily and neatly add backing tracks or other accompaniment to your performances, jams, or wherever your Loudbox Mini Charge takes you and your music.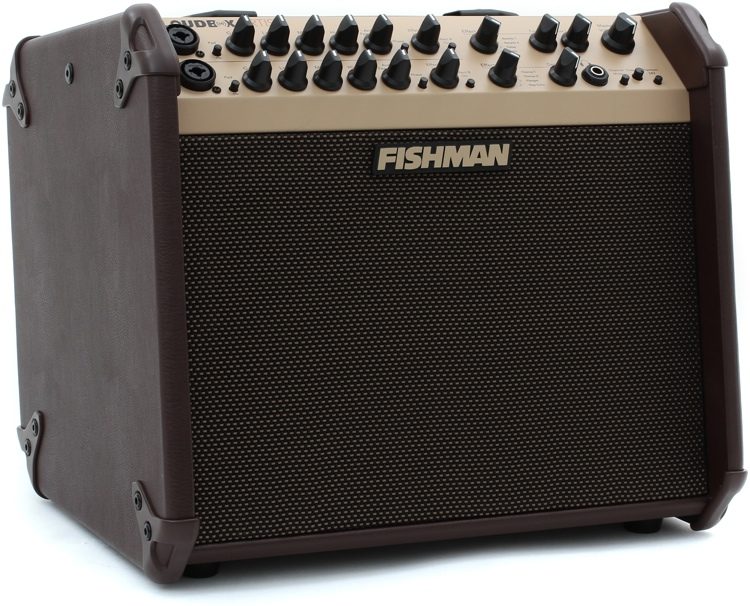 Fishman Loudbox Artist
The Loudbox Artist packs 120 watts of ultra-clean, bi-amplified acoustic power, and enhanced features into an incredibly lightweight and portable package. The Loudbox Artist features two versatile channels that can each accept an instrument or mic input. Fishman's legendary tone and feedback-fighting controls, plus a dual-effects section, make the Loudbox Artist a great choice for the seriously active musician.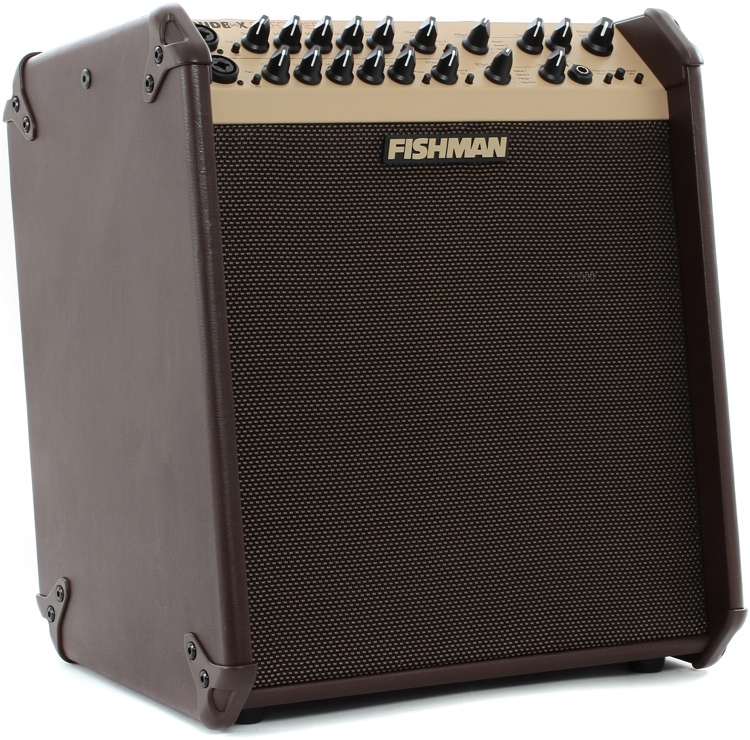 Fishman Loudbox Performer
The Loudbox Performer is our most powerful acoustic amplifier, allowing you to be heard in any situation — solo or ensemble. The Loudbox Performer features 180 watts of transparent bi-amplified acoustic sound and two versatile input channels that accept both 1/4" and XLR sources for instruments and microphones. Each channel includes Fishman's renowned 3-band EQ, feedback-fighting controls, and a new effects section for more tonal options than ever before. The dedicated midrange control provides enhanced detail and note definition over conventional 2-way designs. An improved, integrated kickstand design allows the Loudbox Performer to be tilted back 50º for better sound projection at short range.