Terry Kennedy Steel String Guitars
---
Terry Kennedy is a builder based in Minnesota. We love the super-clean workmanship, understated aesthetics, and personality behind these exceptional instruments. These guitars would definitely cost more, if not for the maker's philosophy to make his instruments accessible. Terry's instruments were previously sold through The Podium from 2006 until it's recent closure.

Terry is a retired Orthopedic Surgeon and life-long musician who began building guitars in the mid 1990s. He later trained with Charles Fox.

His neck joints are a double tenon bolt-on. Necks have carbon bar reinforcement which continues through the headstock transition stiffening the neck and adding protection against breakage. Frets are anchored with hide glue which dries rock hard as opposed to more rubbery adhesives. He feels this has a tonal impact.

Hot hide glue is used on acoustically active joints, plate joining, braces, bridges etc. Most models have double sides which he feels can have a positive effect on tone and volume.
---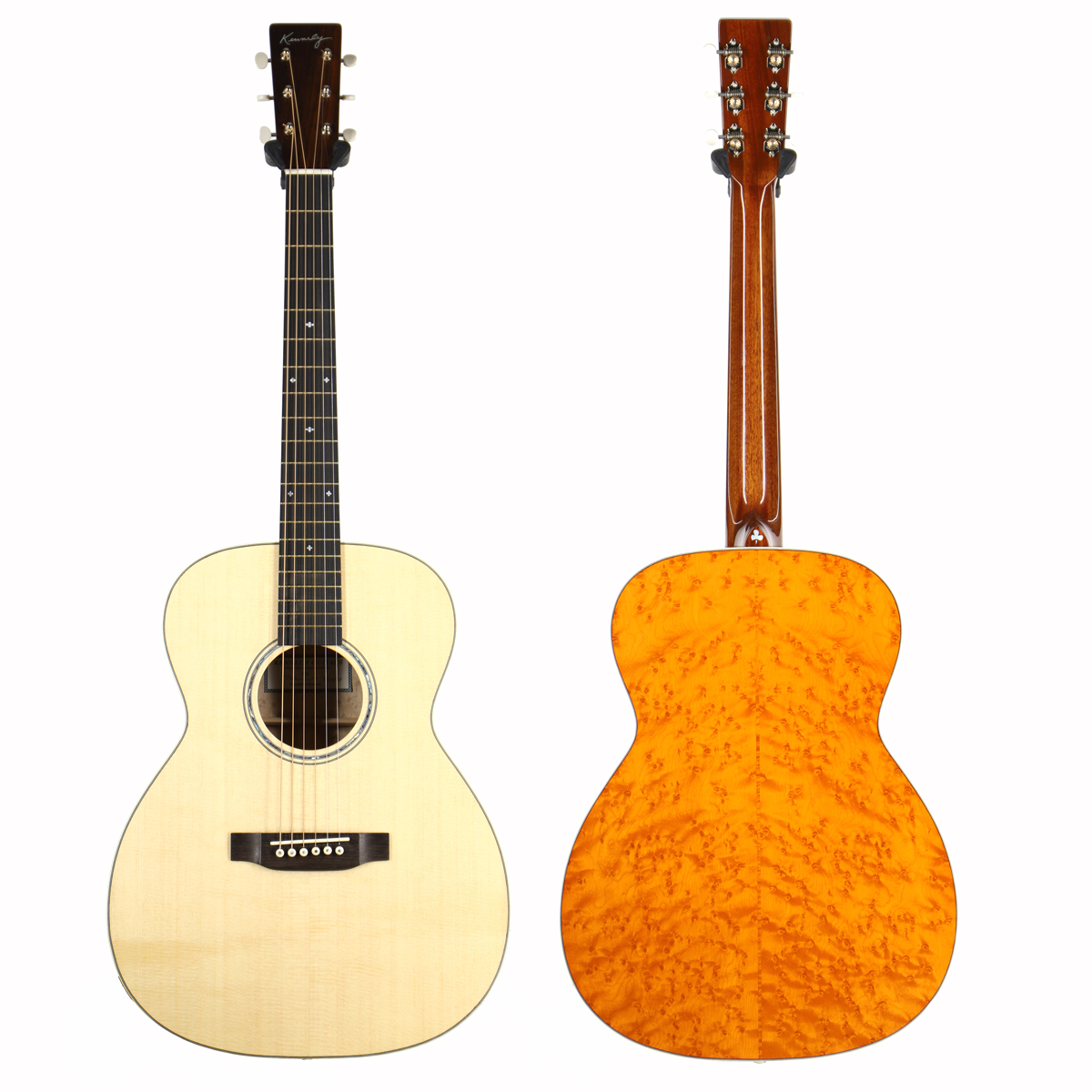 Terry Kennedy Number 76 OM Spruce and Bird's Eye Maple
We are excited to have this super tasty OM from Terry Kennedy. Lutz Spruce top. Bird's Eye Maple back. Double ribs with Indian Rosewood inner and Bird's Eye Maple outer. The use of Indian Rosewood noticeably tames the tone of the Maple.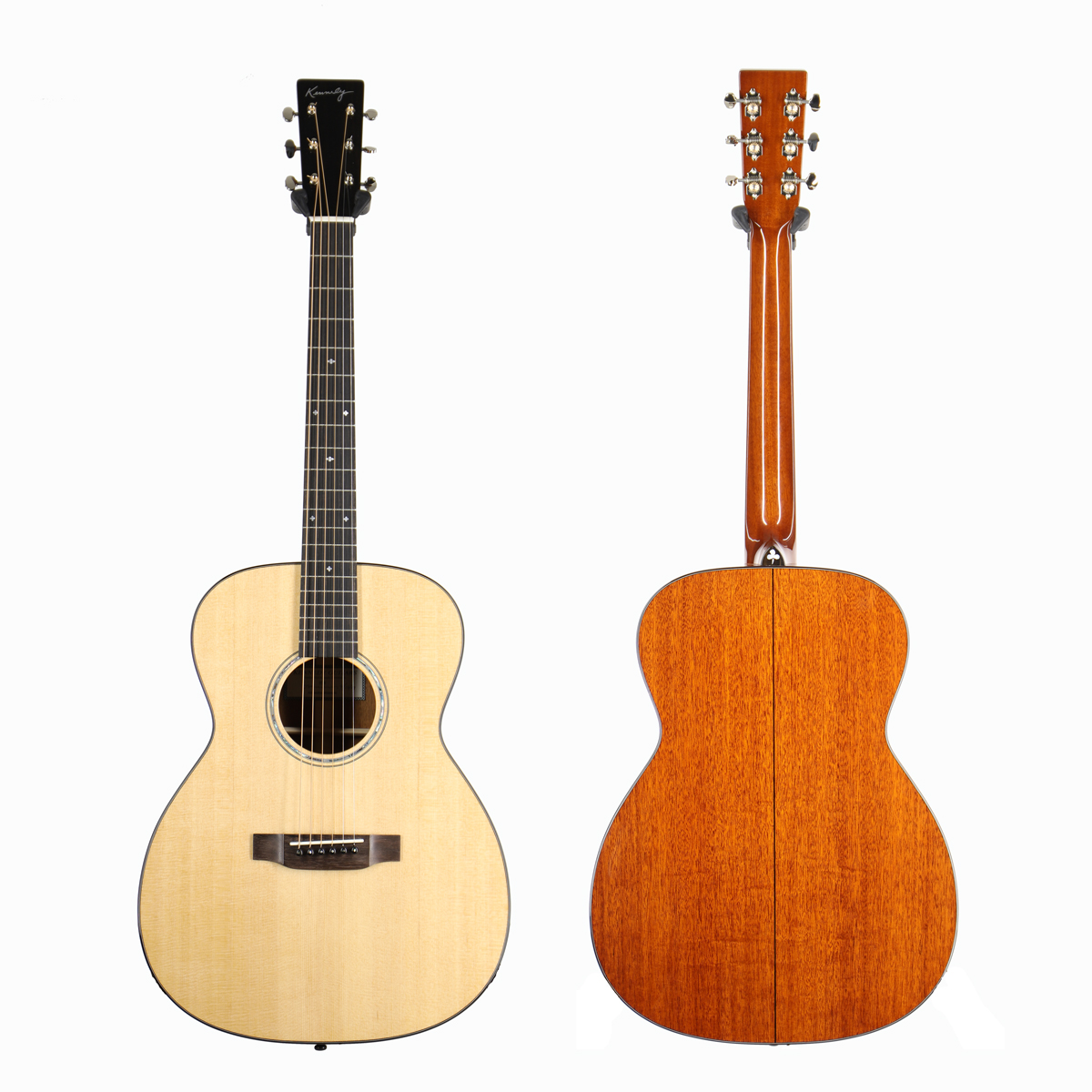 Terry Kennedy Number 78 OM Spruce and Mahogany
Sitka Spruce top. Mahogany back and double Mahogany ribs. This guitar is another hit from this maker.